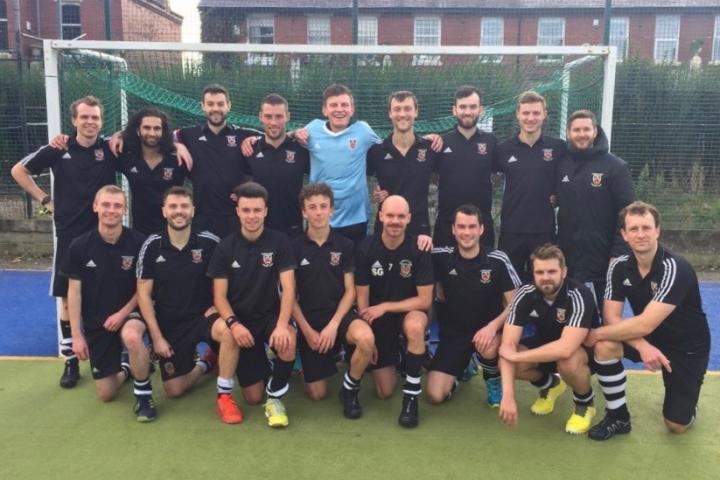 AEHC's top Mens and Ladies teams have posted some great results over the last couple of weekends as the league season gets underway.
The Mens 1st XI made their National league debut taking on Preston away in the North Conference. Staying resolute against determined opposition, they made a fairy tale start and secured a 2-1 win.
Having defended soundly against early Preston pressure, some fine work from Billy Hedley fed James Warburton in the circle who then passed to Sam Gregory on the far post to put Edge ahead after nine minutes. Further penetrating attacks from Edge should have increased the led but a series of fine saves from the Preston keeper kept the score to 1-0 at half time.
Preston dominated the opening minutes of the second half and after a melee in Edge's D they were awarded a penalty flick which levelled the score at 1-1 after 46 minutes. Edge came straight back and, after a flowing move, Angus Mc Cormick drove into the circle before firing the ball at James Warburton who scored from close range. The closing stages were tense with the umpire issuing several cards but Edge defended solidly to secure the win. They next face Sheffield Hallam away next Saturday.
The Ladies 1s put a frustrating home loss against University of Leeds last weekend behind them when they travelled to University of Durham this weekend for their North Premier League fixture. A superb hat-trick from player of the match Annie Hebb capitalised on Edge's domination of the game and they were rewarded with a resounding 3-0 victory.
A 4-1 win last week against Derby and a 3-3 draw this weekend against Windermere indicates that the Mens 2s are not short of striking power as they kick off their campaign for promotion in North division 2. The Ladies 2s have also got off to an excellent start in North division 2, having secured promotion from the Cheshire League last season. They too posted a season-opening win last weekend against Bolton but were held to a 2-2 draw this weekend against local rivals Wilmslow 1s on Saturday.
Photo: Mens 1s.
Match report by Sue Polley.
Tags: