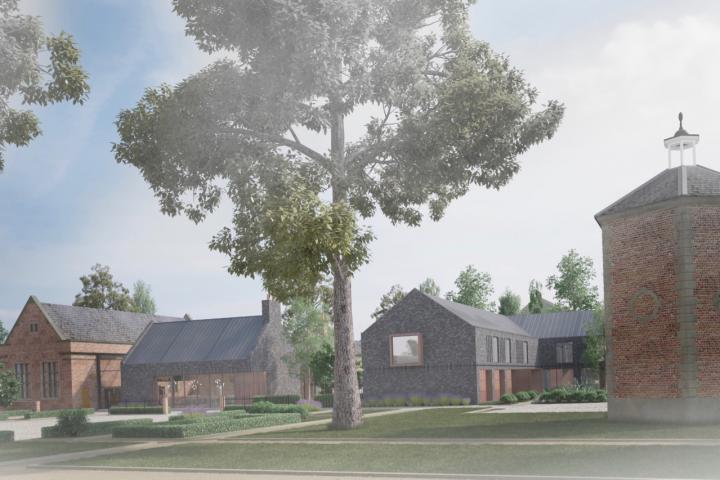 Planning permission has been granted for a new dining and retail development at Alderley Park.
The scheme will include an 8,000 sq ft pub and restaurant in the Grade II listed Tenants Hall, a farm shop in the former Stanley Arms and 21 guest rooms.
Andrea George, Head of Retail and Leisure Leasing for Bruntwood, said: "The planning approval for Tenants Hall and Stanley Arms at Alderley Park offers a great opportunity to create a beautiful, thriving new leisure and dining destination. The restaurant will become the heart of the new community and mark a new era for Alderley Park as it transforms into a place for the local community, residents and businesses to visit and enjoy."
Alderley Park is already home to over 1m sq ft of commercial office space, conference and science facilities with an estimated 2,000 people working at the park.
The Grade II listed Stables Courtyard at the south end of the Park is currently being converted by PJ Livesey into townhouses, alongside a new apartment building facing the Park's water garden. PH Homes are also developing a collection of luxury three, four and five-bedroom properties.
There will also be new leisure facilities offering tennis courts, football pitches and a health and fitness studio.
Tags: