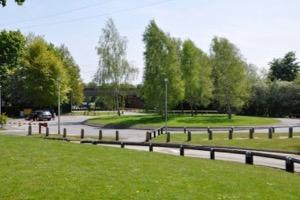 Parents of children at Wilmslow High School are being asked to consider picking their children up at an agreed place away from the school grounds.
A newsletter sent to parents said "As our school community has grown in size, there has been more pressure placed upon the surrounding roads and public transport before school starts and at the end of the school day. This increase in traffic and number of students being dropped off at school between 8.40 – 8.45am has sometimes resulted in students arriving late for morning registration (which starts at 8.45am)."
During the past term the school has received a number of other concerns from both staff and members of the community regarding travel to and from the school.
These include: vehicles entering the school site to pick up students between 3.10 and 3.20pm when only taxis are allowed to pick up students; vehicles parking on the Broadway verge - land which does not belong to school - and blocking the road for other cars.
Additionally vehicles have been parking in the turning circle opposite the main gate at the end of the school day and using the staff car park as a cut through to access Wilmslow and the A34."
The newsletter continued "We appreciate that there is very little space near to the school site where vehicles can wait to collect students at the end of the day. This problem would be alleviated if parents could arrange to pick up students at a prearranged point away from the school site. Please consider this for the summer term.
"Thank you for working with us to help make the start and end of the school day as stress-free and safe as possible for all of our school and local community."
Tags: