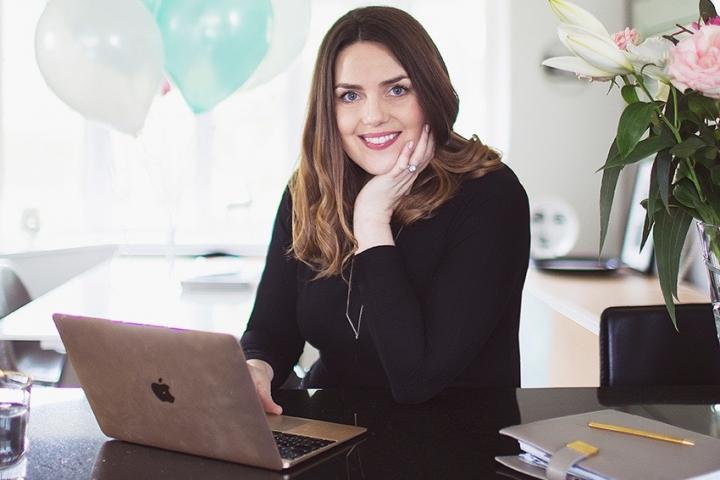 A local entrepreneur has reached the final twenty in a global competition which brings together entrepreneurs from 76 countries who have developed ideas and products recognised to solve worldwide issues.
Laura Earnshaw is a finalist of startup incubator 1776's 75-city Challenge Cup Global Finals, from thousands of contestants after a series of gruelling pitch competitions.
She is the only UK representative to make the cut and is being flown out on an all expenses paid trip to take to the stage on Thursday, 22nd March, in Washington DC to pitch for a cash prize investment of $100,000.
The local mum of two's fascination with children's well-being was originally sparked after realising one of her own children was struggling with anxiety and found there was little support within the school. Fortuitously, Laura had carved her own successful career as a Global HR Director and so knew a thing or two about human performance and psychology.
As the Global Head of Talent and Development at companies like AstraZeneca and PWC she worked with CEO's and their teams to develop resilient global leaders who can cope with the pressures of corporate life and spent over a decade working with leading institutions like Harvard Business School to devise programs to develop these leaders.
Driven by her own need and passion to support her children, Laura started to research and play around with techniques to promote happiness and wellbeing in young children. Noticing a huge gap in the UK education system around promoting children's mental wellbeing, self esteem and resilience Laura decided to act. She left her corporate career with a dream to positively impact this challenging issue and founded myHappymind in 2016.
Delivered through an innovative technology platform and a series of interactive experiences, children learn sustainable techniques and habits that will enable them to both thrive and live meaningful, balanced lives. This solution allows schools and families to interact with the content whenever and wherever it suits them and the programme is already impacting over 20,000+ young children in nurseries, schools and homes from London to Scotland and locally in Alderley Edge School for Girls.
Laura Earnshaw said "With a growing mental health epidemic and a world where the jobs of tomorrow don't exist yet, we need to educate our children in skills and behaviours that will allow them to thrive in an unknown future. Developing character, resilience, self esteem and self awareness are key ingredients both for wellbeing and for healthy future leaders. Every child deserves to be taught how to develop positive habits and be equipped with techniques to face the daily challenges that so many now struggle with. We are delighted to already be impacting 20,000+ children in early years, schools and homes and have a very exciting roll out programme."