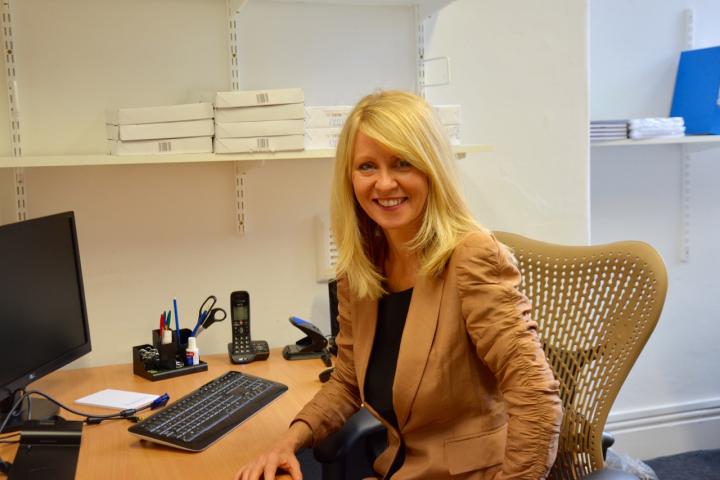 At the start of a New Year it is easy to focus on what we want to achieve in the coming year but we must not forget those still struggling with the events of last year. 2017 was heart-breaking with the terrorist attack very close to home in Manchester and our thoughts are with the families as they face the new year without their loved ones.
As your new MP, I have had the opportunity to meet many great local people and I look forward to meeting many more in the coming year.
One of the things that most impressed me when moving to Tatton was the number of science and tech businesses we have; chemical engineering, businesses that make use of the unique geology of the area, life and precision sciences and IT development. These growing businesses all contribute to create the tech hub Cheshire is renowned for. I had the pleasure of meeting many businesses, such as Waters Technology based in a purpose-built facility in Wilmslow. These Cheshire based scientists work on projects with colleagues from around the world to create cutting edge solutions. Another is Pets at Home in Handforth. This is the Headquarters of a large retail employer, yet here they are leading the way in terms of research and development on pet products - both on trends in the market and using science to develop new pet foods.
Alderley Park is a gem right here on our doorstep, a world leader and there is no doubt in my mind it should play a part in Government's long-term industrial strategy. I am delighted that our science and technology businesses are looking to recruit young talent to build on the success and expertise already here.
Transport links are vital for recruiting and attracting people to the area. I believe re-opening the Mid-Cheshire rails lines are central to this and I have campaigned with the Mid-Cheshire Rail Users Association to put the case forward. Rail Minister Paul Maynard visited the constituency to see firsthand why the lines are needed, and a new working group has been set up with Cheshire and Warrington Local Enterprise Partnership and senior officials from the Department for Transport. Each step brings us one step closer to securing the re-opening of the lines.
In 2018 I will also continue to fight to ensure that our beautiful greenbelt is protected, and that infrastructure is prioritised to cope with the already busy roads and public services. Schools are also a priority, whether this is ensuring that Cheshire schools all benefit from the additional funding or talking to students about the things that matter to them. From my visits to schools across the constituency, I have been met with students who are really engaged and enthusiastic about the country they live in and its future, even leading to me helping to set up a Youth Advisory Board with students in Wilmslow. This is a great thing to see, especially with the number of women getting involved, with 2018 celebrating 100 years of women having the vote.
I am delighted to be part of this wonderful community and would like to wish everyone in Tatton a happy, healthy and prosperous New Year.
Tags: