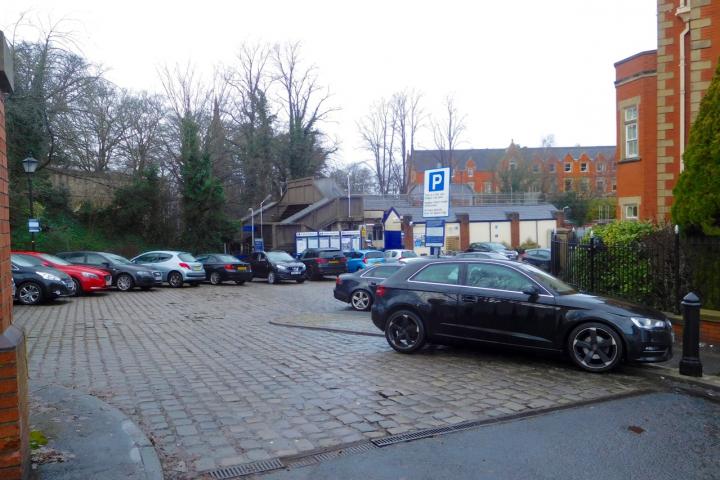 Resolutions for our government, councils, and community support services to use:
• Change rail timetables to be printed once a year (since all engineering work cannot be timetabled six months in advance)
• Ban shop and retail park's open door policy used by greedy retailers to save expensive energy which the customer has to pay for.
• Compulsory clear labelling of goods again to show source country and manufacturers' addresses and proudly show 'UK'. Give the DTI sharper teeth to promote UK sources and insist on more visible labelling.
• TV programme producers made to transmit all archive footage in the screen ratio they were intended for (4:3) as 16mm film has severe loss of resolution. Only Yesterday and Talking Pictures regularly do this.
• Print manufacturers addresses on all merchandise, not the retailers or design house to promote the UK post Brexit.
• Insist that councils and public bodies abandon the pedantic hub communication networks where emails are used to forward information, and revert to direct lines into departments.
• Have councils focus more on their main task of regular community maintenance schedules, grid cleaning, street lighting checks rather than await problems.
• Stop the myth that LED Street lighting is cheaper to run than certain discharge lamps for the same lumen output. Only upgrade when there are broken fittings.
• Public organisations must be made to support UK industry and tender on a level playing field. To accept tenders from China exports precious sterling and does our workers out of jobs. Ban any souvenirs for the forthcoming royal marriage being manufactured outside Britain.
• Stop wasting money on superfluous and unnecessary road markings (hatching) and move to a more basic scheme.
• Make the Highways Commission economise in its wasteful expenditure of over-designed gantries and over-frequent speed limit signage.
• Reverse the erosion of our the Royal Mail and Post Offices by having later collection times again in afternoons.
• Ban public service organisations, Councils, Police and Fire from spending on propaganda news sheets which promote self-glorification and eccentric statistic gathering which only pampers their creators.
• Insist that the NHS slim down its management structure. Hospital trusts do not need non-exec trust members. Has anyone shadowed one to find out how worthwhile their input really is?
• Revise NHS Branding to cheapen patient literature by reducing type Pt. and use of colour on all leaflets because the logo has to be shown in blue.
• Buy up land around rail stations for much larger car parks as found on the continent.
• Insist that main line rail stations return their in house left luggage departments at reasonable cost with platform locker use in the interim if necessary. The excuse of bombs won't wash.
• Calm the obsession of running services by meetings. The amount of bureaucracy has caused many mistakes in public services to be made from social services to running banks, railways, schools.
• Make Ofsted realise that to raise educational standards, split large schools, provide cloakrooms (so wet garments aren't carried round all day), allow name labels tone eliminated ands teachers know all pupils and students again, and bring back classroom discipline and stronger sanctions.
• Make sure that all professional bodies like banks and tv programmes learn how to spell the word ADVISER on their business cards and screen captions.
Many of the above points can change an attitude of mind that that could make Britain a more prosperous place again. Let's stop talking about a global economy where company's manipulate their customers. We rebuilt Britain after WW2 by having our manufacturers focus on selling abroad "For Export Only" on many goods. The Sterling brought back built the NHS, nationalised the railways and before long brought our motorways into existence.
Cameron and Blair's government turned their backs on the general running of the country and things that daily affect our lives.
We need to support May but widen the effect of Brexit to get things that once worked efficiently do so again.
It strikes me that Point 16 relating to the plan to build an M&S outlet at Alderley Edge station could have the money better spent on a multi-storey car park on the site which would be equally ugly but of more value to the citizens having their on-road parking down Ryley's Lane.
Tags: