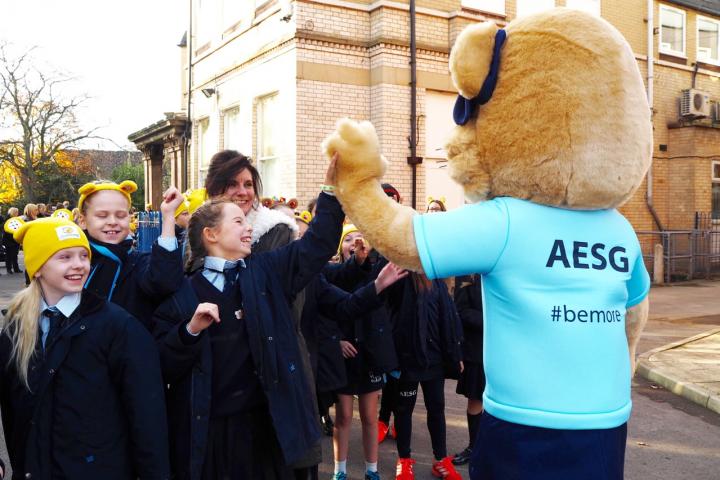 Last week saw Children in Need day and the Junior School Alderley Edge School for Girls rose to the challenge on Friday, 17th November.
AESG chose to hold a sponsored Countryfile Ramble and staff, parents, children and Sixth Form helpers spent an hour during the morning 'rambling' around Alderley Edge in the lovely Autumn sunshine.
Waved off by Junior School mascot, Liberty the Lioness, the girls set off down Ryleys Lane. Their route took them up Chorley Hall Lane and across to Chapel Road, before a couple of left turns brought the girls and guests back to the high street.
Mrs Sherville-Payne, Year 6 Teacher, said "

Wearing spotty ears and Countryfile hats, the girls were quite a sight as our crocodile of girls sauntered through the village. If anyone in Alderley Edge had not been aware that it was Children in Need day, they certainly were after they had finished!
"The fundraising page shows that their target was reached fairly quickly due to our parents' remarkable generosity to such a worthy cause."