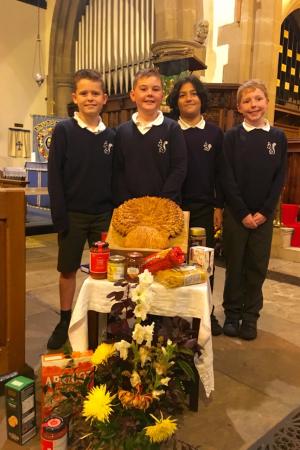 A poignant service was held at the St Philip and St James Church on the last day of term for children and staff at Alderley Edge Community Primary School.
Families donated food for Hampers of Hope, a charity that works locally and all food donated will be distributed to those in need.
Mr Perry, Headteacher, said "The children and staff helped ensure the traditions of the Harvest Festival were upheld whilst focusing on the needs of families in the 21st Century. Many thanks to everyone who supported this charity's important work."
He added "There is always a Hampers of Hope collection 'bin' in the entrance to the Church so please continue to donate in this way, especially as we get closer to Christmas."