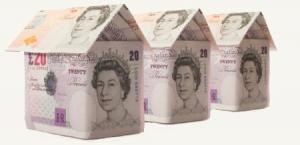 As reported on alderleyedge.com earlier this week, a local campaign group has accused Cheshire East Council of keeping quiet about millions of pounds they have received from the New Homes Bonus.
Residents of Wilmslow claim the Council has kept the money itself as extra income, rather than sharing it with local communities, and is putting pressure on CEC to implement a consultation process so they can have some say in how the money is spent at a local level.
Cheshire East Council has now confirmed that since 2011 they have received £35.4m in New Homes Bonus which they have used to support frontline services across the borough.
A spokesperson for Cheshire East Council, said: "New Homes Bonus is a grant paid by central government that forms part of the council's core funding.
"Government guidance states that local authorities are free to decide how to spend it as they are in the best position to make decisions about local priorities.
"The total amount of New Homes Bonus received to date is £35.4m of which approximately £3m arises from new homes built in Wilmslow, Handforth and Alderley Edge."
Since 2011 Cheshire East Council has received £2m from new homes built in Wilmslow, £550,000 from new homes built in Handforth and £450,000 from new homes built in Alderley Edge.
The spokesperson added "Since it was introduced in 2011, the grant has been used to support frontline services across the borough, benefiting all Cheshire East residents.
"In that six-year period the council has also invested approaching £20m in the Wilmslow and Alderley Edge area in projects such as the Alderley Edge bypass, major repairs at Wilmslow High school, refurbishment of Wilmslow leisure centre and library, provision of play areas and improving road safety.
"The council consults on its budget proposals every year. This includes engagement with town and parish councils about budget proposals. Details of estimated general and specific grants are set out in full in the pre-budget consultation and then the budget report approved each February.
"This year, the council will be consulting on a specific proposal to allocate a proportion of New Homes Bonus for community priorities. Draft proposals will be issued for consultation in November. If approved, the funding will be allocated from 2018/19."