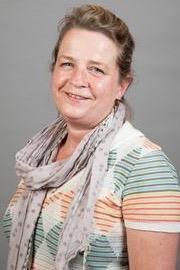 The 'strong leadership' model operated by Cheshire East Council (CEC) continues to fail the residents we represent. Leaders of the Council, past and present, are at public loggerheads, blaming each other for the council's failings. The resulting fallout belies the Council's own "Residents First" policy. Claims that the numerous current problems are 'historic' are disingenuous. Many of the current Cabinet members were present at the start of CEC in 2009. They are increasingly part of the problem, rather than the solution.
These problems need addressing as a matter of urgency. Either a new cabinet, without the tainted members of the past, or the instigation of a committee style council leadership, are the options open to the current leadership. Unless we see substantive progress towards this outcome by the end of the Municipal Year, members of the Independent Group will reluctantly recommend that CEC be placed in special measures, replacing cabinet with a committee system of governance. The precedent has been set in Rotherham, where the Secretary of State imposed special measures with the justification that the Council 'suffered from a complete failure of political and officer leadership'
We sadly note that there are currently four police investigations into CE operations. Meanwhile, members of the senior management team remain suspended, cabinet members have stood down, Council members have been misinformed regarding 'loans' to ANSA and minimum wage payments, whilst the New Homes Bonus has not been used to improve infrastructure within the communities affected. Unfortunately, this list is not exhaustive.
Our proposal is neither a political point-scoring exercise, nor a witch hunt. It is an opportunity to take a genuine cross-party approach to encouraging CEC to concentrate on the core public services that CE residents justifiably expect to receive in return for their Council Tax precept. Not only has the current situation impacted on staff morale, but the public have understandably lost confidence in the ability of the leadership at CEC to deliver. Meaningful change is required as a matter of urgency.
Cllr Toni Fox - Independent, Wilmslow Dean Row Ward.
Tags: