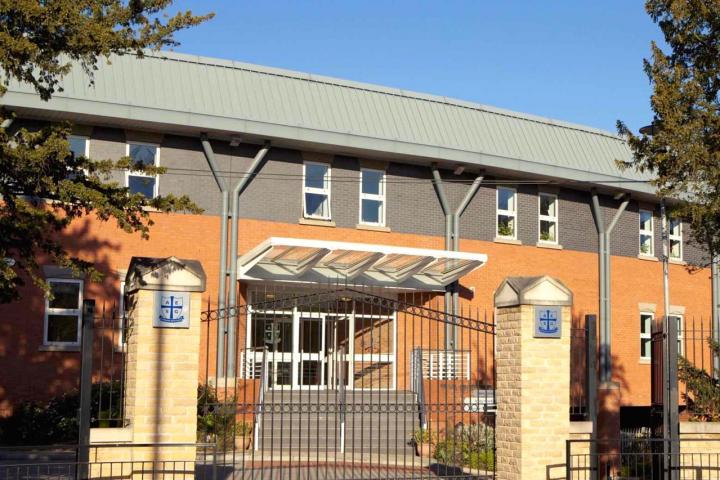 Alderley Edge School for Girls (AESG) has been granted planning permission to install new sports pitches at their Wilmslow Road site which can be used for netball, tennis and hockey.
The approved plans include levelling the sloping playground at the front of the junior school and installing mesh fencing and floodlights.
Additionally, they were granted planning permission last month for a new sports pitch on their school field. The all-weather artificial grass hockey pitch will be surrounded by a 1.2m wire mesh fencing and mature trees will be planted to the north-west corner of the grounds to provide screening.
The hockey pitch itself will not be full-size so it will not be suitable for official matches, instead it will comprise of 4 smaller pitches for use by AESG. A long jump run up and sand pit will be located alongside the hockey pitch.
In November 2016 AESG announced that they were no longer progressing with plans to build a new multi-sports facility on Council owned land off Wilmslow Road. This was partly due to the conditions of the lease but also the time it would have taken to get the project underway.
Instead the school decided to focus on improving the sports facilities on their own land.