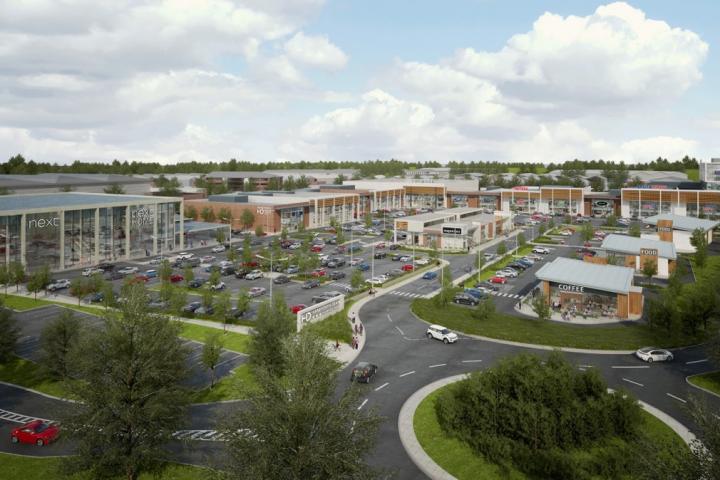 Stockport Metropolitan Borough Council have announced that they intend to strongly object to the recently approved plans for a new shopping park at Handforth Dean.
Cheshire East Council's Strategic Planning Board approved two applications last month for around 25 retail units along with restaurants, cafes, drive-thus and parking to be built on Council owned land adjacent to the existing Marks and Spencer, Tesco and Next stores.
A third application from Alderley Edge based developer Consolidated Property Group (CPG) for an extension to the Next store was also approved.
Speaking at a meeting of Stockport Metropolitan Borough Council on Thursday, 29th June, Cllr Kate Butler, Cabinet Member for Economy & Regeneration, raised the issue of the A34 and the potential for increased and "very very worrying traffic congestion" in that area.
Cllr Kate Butler said "We are objecting in the strongest possible terms to the proposed development at Handforth Dean.
"We will be present at forthcoming enquiries and ensuring that we have the best possible case to represent Stockport, its residents and business. We'll continue to work with Cheshire East on all mitigation measures and all options for the future of the A34 corridor which is subject to a lot of work ongoing through the SEMMS refresh at the moment."
She added "I do think Cheshire East should pay for mitigation works but we also need to make sure we continue working with them and trying to find a way forward."
I contacted Cheshire East Council and Cllr Kate Butler regarding these applications, which the Strategic Planning Board approved in June, for confirmation regarding any forthcoming enquiries but am currently waiting for a response.
A spokesperson for Cheshire East Council, said: "A public inquiry will be held at a future date to consider the issues associated with the proposed Handforth Dean development. The secretary of state will then decide whether to grant planning permission."