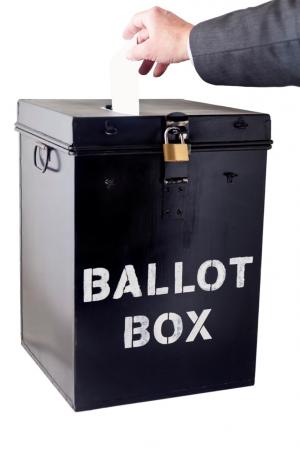 Electors will have the choice of five candidates when they take to the polls on Thursday, 8th June.
The deadline for the nomination of candidates for the General Election has now passed and the following five candidates have been confirmed as standing in the Tatton constituency:
Quentin Abel – Independent
Nigel Hennerley – Green Party
Esther McVey – Conservative Party
Sam Rushworth – Labour Party
Gareth Wilson – Liberal Democrat Party
Articles regarding four of the five candidates have already been published and can be accessed via clicking on their name above, or the 'General Election 2017' tag at the end of the article.
I have spoke with the Independent candidate Quentin Abel this morning. He is a Knutsford resident and currently putting some information together about himself and why he is standing, which he told me "Is a decision he has not taken lightly. as he has a life". So hopefully I will be in a position to publish an article about Quentin shortly.
Polling stations will be open from 7am until 10pm on Thursday June 8, 2017. This election is based on the existing parliamentary constituency boundaries.
Polling is taking place following the Prime Minster's announcement of a snap election, which saw Parliament officially dissolved on May 3rd.
Information about voting at this election is available at: www.yourvotematters.co.uk.
Tags: