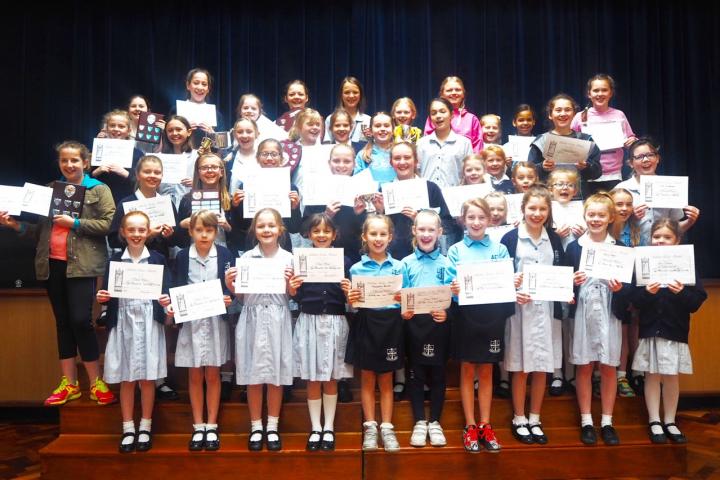 Promotional Feature
Students in both the Junior and Senior Schools at Alderley Edge School for Girls performed excellently at this year's Alderley Edge Festival.
The girls had a brilliant time performing amongst other schools and it was a fantastic week showcasing talent across all the schools in the local area.
The results from AESG Junior School were phenomenal and the best that we have achieved, scoring six 1st places, seven 2nd places and five 3rd places. A huge congratulations to choir Grande Voci, Millie, Harper, Sascha, Totally Pink Trombones, Tess and Lucy for winning first place. Well done to Piccole Voci, Tess, Constance, Emily, Valentina and Edie for coming second place and Kayla, Daisy, Darcey, Amy and Constance for coming third place.
AESG Senior School also achieved great results. The Senior School girls achieved three 1st places, five 2nd places and five 3rd places. Well done to Isobel and Anna for winning first place, Amy, Holly, Isabelle, Tallulah and Athalea for coming 2nd place and Schola Angelorum, Annabel, the AESG Orchestra, Lara and Anna for coming 3rd place.
AESG are also extremely proud of the successes which were achieved in the Speech and Drama Awards. Well done to all participants including Eleanor (1st place Year 4 Poetry), Ruby, Sascha, Millie and Jessica (1st place Dramatised Verse), Ava (1st place Year 3 Verse), Daisy (1st place in Year 5 Verse), Sofia (1st place in Year 1 Verse) and Katie (with Harry) (1st place Year 4 Duo Verse Speaking).
Second place awards went to: Alice and Verity (Year 5 & 6 Duologue), Jip and Ava (Duo Verse Speaking), Eden (Year 2 Verse Speaking) and Sophia (Year 1 Verse Speaking).
Third places were awarded to: Arabella, Holly, Hattie and Charlotte (Dramatised Verse), Valentina, Darcey and Jessica (Group Drama), Charlotte (Year 2 Verse Speaking), Libby and Millie (Year 5 & 6 Duologue), Ellen (Year 5 Verse) and Florrie (Year 1 Verse).
All of the girls who participated represented the school brilliantly and AESG are extremely proud of all the girls who took part. It was a great week celebrating performing arts and talents locally and all of the participants should be extremely proud of themselves.