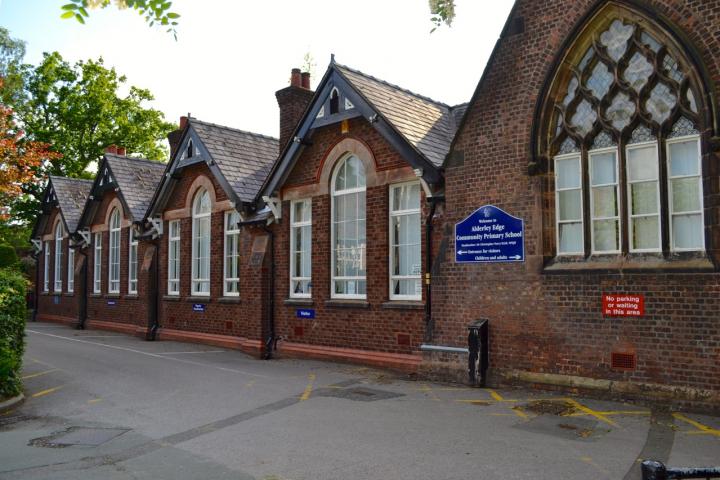 According to the latest figures, local schools are set to lose over £1.8 million from their annual budget by 2019 under the Government's new funding formula.
The government is proposing to introduce a National Funding Formula in 2018-19, which is designed to deliver a transparent funding system where the amount of funding children attract for their schools is based on need and is consistent across the country.
However, according to the National Union of Teachers unless the Government allocates more money, schools will lose £3 billion a year in real terms by 2020.
The new system will result in a cut in budget for every primary school in Alderley Edge, Nether Alderley, Wilmslow, Handforth, Styal, Chelford, Mobberley and Mottram St Andrew, as well as Wilmslow High School.
Figures published by the NUT show that our 14 local state schools (excluding Wilmslow Grange which they did not have figures for) would be over £1.8 million a year worse off if the government introduced the proposed National Funding Formula and Wilmslow High School would be the worst hit.
Alderley Edge Community Primary School would see its budget cut by £87,043 a year, which would result in £420 being lost for every pupil and the equivalent of 2 teachers being lost.
Nether Alderley is set to loose £45,526 from its budget, £512 per pupil and the equivilent of one teacher.
Whilst the local High School would have its budget slashed by £669,000 a year, which would result in £443 being lost for every pupil and the equivalent of 18 teachers being lost based on the average teacher salary at Wilmslow High School.
In total across the 14 local schools the funding cuts would result in the loss of 45 teachers along with 1 teaching assistant at Lindow Community Primary School and the average amount that would be lost for every pupil would be £450.
Speaking about the proposals Chris Perry, Headteacher a Alderley Edge Community Primary School and Tony Smith, Chair of Governors, issued alderleyedge.com with the following statement:
In December last year, the Department for Education published its Stage 2 consultation documents, underpinning the proposal to introduce a National Fairer Funding Formula (NFF). The intent is that this formula will allocate funding for local authorities and for individual schools. These proposals are open to consultation until 22nd March 2017. There are a number of principles that underpin the NFF; in reality what is being proposed in the Stage 2 consultation documents neither satisfies NFF principles, nor is it fair.
These proposals are still at a consultation stage, but without significant change to the current formula, by any measure, the Cheshire East local authority and the schools it supports will be significantly disadvantaged.
On a per-pupil basis, Cheshire East Council is already one of the lowest funded local authorities in the country. The implementation of the current proposal, without change, will see a further reduction of £9.3m from its education budget, £4.1m of which will come directly from reductions in school budgets; 131 of the 146 schools in the authority will see their budgets reduced. Unsurprisingly, our two local primary schools will both be significantly disadvantaged under the proposed formula.
Cheshire East schools will be funded to a level of £4,179 per pupil, a lower level than any group of comparable authorities. Under the proposed formula the funding gap between the highest and lowest funded schools will be £2,679 per pupil (vs. £2,910 today), whereas the intent of the NFF is to significantly reduce this gap. In reality, the NFF closes this gap by only £231. Similar schools in local areas will continue to receive very different levels of funding.
Whilst the transitional arrangements for introducing these proposals will limit the short term impact of the changes on individual schools, ultimately the result will be a substantive reduction in the funds that we are allocated to run the school.
There is a very real concern that we will not have sufficient money to maintain adequate provision in our school and to fund a basic education for all our children, including for children with special educational needs. If implemented as proposed, this will inevitably result in reductions in teaching and support staff numbers, difficulties in maintaining adequate and up to date classroom resources and ultimately lowering of educational standards and reduced learning opportunities for the children.
We do realise that schools in deprived areas may require additional funds to meet the needs of vulnerable children but this should not be at the expense of our children here in Alderley Edge. What we ask for, and are lobbying for, is a minimum guaranteed funding arrangement that continues to allow successful schools to continue to offer our children the standard of education they deserve.
We are therefore urging everyone connected with the school and the community, voice their concerns by lobbying George Osborne (MP), going online to complete the DfE consultation survey, and/or signing one of the online petitions.