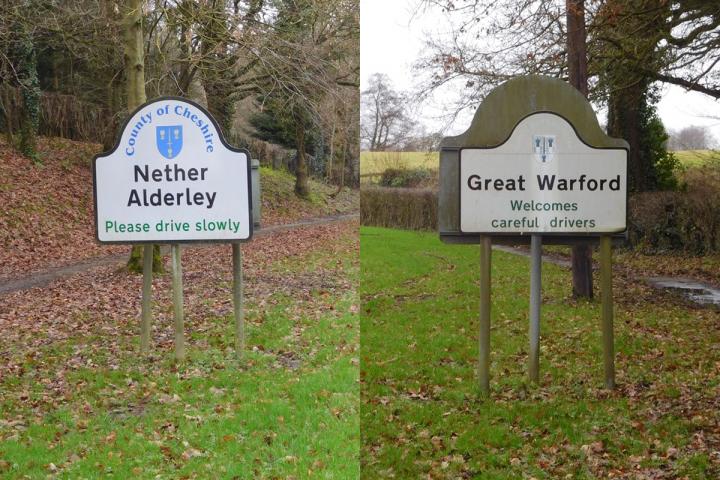 The parishes of Nether Alderley and Great Warford have decided to join forces to consider developing a joint Neighbourhood Plan, enabling the communities to shape development in their areas.
Neighbourhood Plans allow communities to say what they want their priorities to be over the next 15 years and once completed they become statutory documents that will work alongside the Cheshire East Local Plan and are given due consideration in planning decisions.
Chris Sweetman, of Great Warford Parish Council, and Jenny Shufflebottom, of Nether Alderley Parish Council, said "There is no legal requirement to produce a plan, but if we choose to do so it will become a legal document. If we do not develop a Neighbourhood Plan, then we have no input into decisions that Cheshire East could make on our behalf. An absence of our own policies could lead to decisions being taken that the parishes wold not support and which may be harmful to our communities."
Residents of Nether Alderley and Great Warford are being invited to attend a meeting at Nether Alderley Parish Hall on Wednesday 18th January 2017 at 7pm where members of Cheshire East Neighbourhood Plan team, along with ward councillors will discuss the process of producing the Plan.
There are a range of issues that a Neighbourhood Plan can cover including: sustainability and local growth; the environment; housing and development; highways and transport and community needs.
We have invited members of the Cheshire East Neighbourhood Plan team, along with Ward Councillors to discuss the process of producing the Plan and we would like to invite you all to come along.
Chris Sweetman and Jenny Shufflebottom added "Please do join us as it will be an excellent opportunity to learn what is involved with the plan, form an opinion as to whether as residents you wish us as Parish Councils to go ahead and produce a plan, and if you would like to become involved yourself as part of the Plan team."