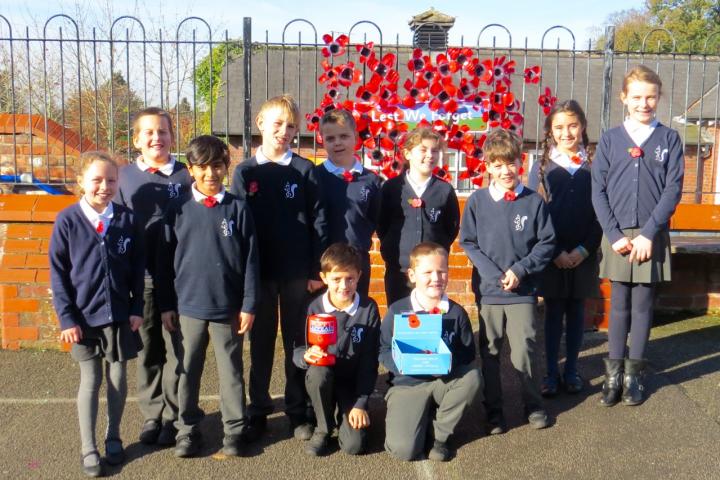 Children in Years 5 and 6 at Alderley Edge Community Primary School recycled drinks bottles to make their own poppies to commemorate Remembrance Day today (Friday, 11th November).
The bottles were spray painted and attached using cable ties to the school fencing to create this important feature, titled 'Lest we forget', as a tribute to all those people who gave up so much during past and ongoing wars.
The children also took part in a special assembly which included a two minute silence - helping them to gain an even better understanding of the sacrifice others have made for our freedom and democracy.
Headteacher Mr Chris Perry said "I am extremely proud that Alderley Edge Community Primary School uphold national traditions and Remembrance Day is no exception. We feel that it is really important that the children understand what Armistice Day is and what the Poppy stands for.
"This beautiful display, created by the Year 5 and 6 children, is a visual reminder to everyone that will attend tonight's Bonfire and Firework display that today is the 11th November ahead of the commemorations on Sunday."