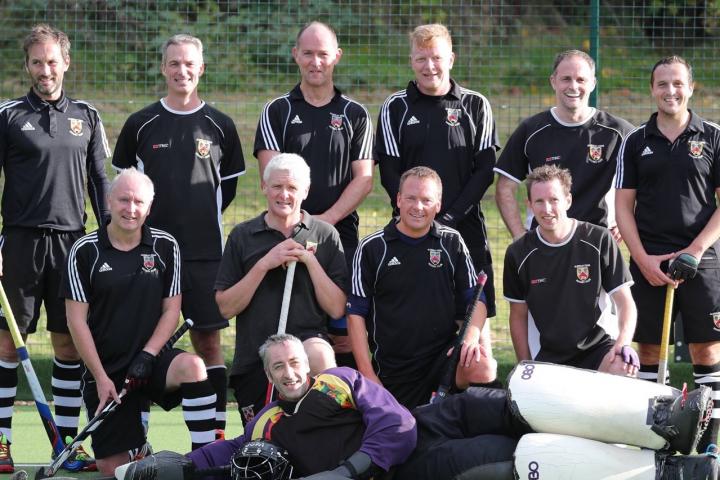 AEHC Mens 1ST XI hosted Wakefield in North Premier league on Saturday in what was a mid-table clash.
A 1-0 final score and three points won moved Edge above their Yorkshire rivals in the league table on goal difference, but Edge were slightly frustrated not to have converted more of the many opportunities they created.
Edge were quick out of the blocks with James Warburton forcing a smothering save from Wakefield's keeper before Angus McCormick fired wide from a penalty corner. Wakefield then registered their only shot on target which was comfortably saved by James Riley.
Edge continued to press and when Warburton picked off a defensive pass he put in Rick Burr who hit a shot on the run from the edge of the D that found the bottom corner to give the home team the lead. Edge continued to cause issues for the Wakefield back line but couldn't create the clear cut chance to go further ahead.
The Mens 2s also faced a mid-table clash when they took on Chapeltown 1s away in North league division 1. Sadly they went down 1-3 and take on Gateshead 1s next week. In better news, the 3's hard fought 3-3 draw against Neston sees them head division 3 on goal difference.
The 4s and 5s both lost their division 4 games against Winnington Park and Triton 2s respectively. The 5s were undone by some defensive errors but, illustrating that age is no barrier to playing competitive hockey, the team comprised three members of the same family – Phil Benton playing alongside sons Charlie and Josh in the Alderley line up.
The Mens 6s put the previous week's loss against Wilmslow behind them and won 5-2 against an experienced Brooklands team. Despite a sluggish start Edge were 1-0 up within 5 minutes. This then lead to some excellent periods of play with elder statesmen Tim Offer, Jed Hassid and Paul Buckingham providing the core around which the younger team members could use their pace, skill and positional awareness to pull Brooklands apart. The 7s went down 6-0 to Crewe Vagrants 3s.
On the subject of elder statesmen, Edge's Masters enjoyed a well-deserved 7-1 home win over Leeds Adel in the first round of the EHB over40s Mens Masters Trophy. At the other end of the age spectrum, the boys u11s played their first tournament of the year at Timperley. Games were won, lost and drawn but, most importantly, they boys had fun and improved as the afternoon progressed. The Badgers (U13s) lost 6-1 to a bigger and stronger Macclesfield team in their Saturday fixture.
Despite playing their best hockey of the season to date, the Ladies 1s were unlucky to come away with a 1-1 draw against bottom of the table Chester in North division 1. Annie Hebb put Edge ahead late in the second half but Chester snatched a point, scoring from a short corner in the final play of the game.
It was a similar story for the Ladies 2s although they ran out 3-2 winners in their Cheshire league division 1 away fixture against Warrington 1s. Edge dominated first half with some excellent play from Caitlin Polley and Nicola Hall. Jude Offer finished a well worked short corner after 20 minutes, followed by a slightly less polished corner by Sarah Stretton.
Warrington came back from half time a stronger side, but Sarah added to the score sheet again after another well executed short corner routine. The game was scrappy throughout and a frustrated Edge conceded two short corners within the last five minutes from which Warrington scored both their goals. In the same league, the 3s went down 1-3 to league-leaders Triton 1s. Edge's young team gave their opposition a real scare in the first half, attacking from the outset, but Triton came out stronger in the second half to claim the 3 points.
In division 3, the Ladies 4s were outclassed by Northop 2s, losing 1-8. It was a different story for the Ladies 5s though - their 3-0 home win over Macclesfield 3s sees them sitting pretty at the top of the table. Edge started strongly and passed the ball well from the off; goals came from Hannah Lee, Maisie Calder and Emma Fluck.
The 6s headed to Alsager determined to secure 3 points from their fixture against Triton 3s. Their positive mind set paid off and the Ladies were rewarded with a 5-0 win. The 7s were due to play Bebington but sadly the opposition could not pull together a team, thus awarded Edge a walkover and the three points.
Next weekend sees many of the club's youth teams back in action in the second of their round-robin EHB trophy pool matches. The u14, u16 and u18 girls all won their respective first matches a week ago, as did the u18 boys. The u16 boys were unlucky to lose out to a stronger and more experienced Bowdon team but are sure to come back fighting.
Photo: AEHC Masters.
Match report by Sue Polley.
Tags: