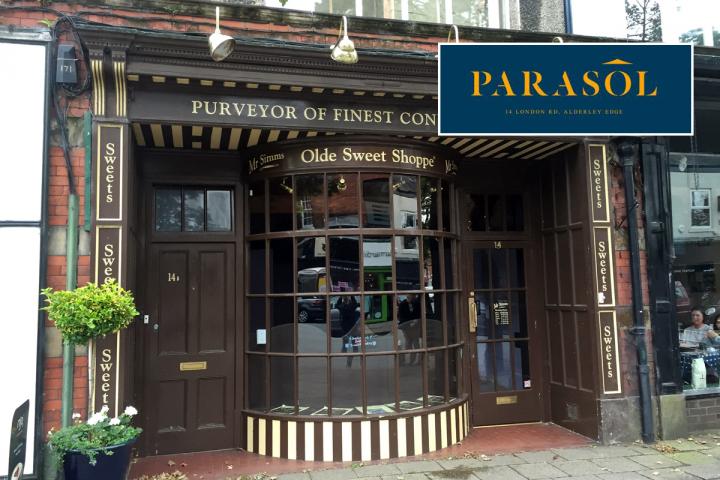 Following the closure of Mr Simms Old Sweet Shoppe last month we can confirm that a new independent retailer will be taking over the premises.
PARASOL will be opening at 14 London Road in October selling designer and sports sunglasses as well as a range of travel products including bags, coats, sandals, gadgets, portable speakers, card wallets, cosmetics and hats.
PARASOL is a new venture for 25-year-old Peter Lydon from Monton in Manchester who previously worked as a TV advertising buyer and cricket equipment sales executive.
Speaking about why he has decided to open a shop in Alderley Edge, Peter said "Alderley Edge is a very simple proposition. It has a fantastic high street, which is straightforward for the consumer and the retailer. Effectively, the customer knows where we are, and we have no fear that we will become lost on London Road, as we may have done so in a larger town or city.
"Our store concept is based around sunglasses, travel and gifting. Alderley Edge does not really have any other retailers that are offering any of our three core propositions."
Peter added "We feel it is time for the North West independent retail sector to catch up with the innovative and varied food and drink market that is available, and Alderley Edge is a great place to start this. In Alderley Edge, there is an abundance of forward thinking and on trend individuals. These individuals want a quality product and service, and this is fundamental to the PARASOL ethos.
"Alderley Edge is just a lovely place to come to work every day, and so this was definitely a factor as well."
PARASOL will stock a large number of brands including: Celine, Givenchy, Tom Ford, Jimmy Choo, Dolce & Gabbana, Michael Kors, Ray-Ban, Calvin Klein, Oakley, Nike and Adidas.
Along with selling sunglasses they will offer a complimentary fitting service with all of their frames.
Tags: