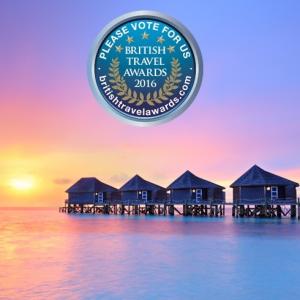 Promotional Feature
Luxury tour operator Destinology has been nominated for eight awards in the prestigious 2016 British Travel Awards (BTAs).
The winners will be determined by the consumer, who has until 30 September to cast their vote, with the successful companies announced at the BTA Gala Awards Dinner, being held in London on 23rd November 2016.
Current holders of BTA's 'Best Luxury Holiday Company' for 2015, and previous winners of categories including 'Best Weddings & Honeymoons Tour Operator', 'Best Operator to the Indian Ocean' and 'Best Tour Operator to the Middle East', Destinology is encouraging customers past and present to help them once again to make Bolton proud by logging on to vote!
Founded in 2004 with just 10 staff, Destinology now employs over 120 at its head office in Bolton, alongside 10 in its retail shop in Wilmslow.
Experts in luxury travel, Destinology arranges holidays to Europe and worldwide, offering clients the very best hotels and resorts, multi centre itineraries and cruises.
Nominated for eight BTA awards this year, Destinology is appealing to clients past and present to cast their votes for them in the following categories:
Best Luxury Holiday Company
Best Weddings & Honeymoons Holiday Company
Best Holiday Company to the Middle East
Best Holiday Company to Southeast Asia
Best Holiday Company to The Indian Ocean
Best Online/Call Centre Travel Retailer
Best Hotel Booking Website
Best Medium Holiday Company for Customer Service
Mal Barritt, MD of Destinology, comments, "We are delighted to have been nominated for a record breaking number of categories in this year's BTAs, an indication already of our brilliant team here in Bolton, and in our Wilmslow store. Our previous record has been to scoop three awards in one year, and we'd love to beat that in 2016, so if you've travelled with us and liked what we do, then please do log on www.britishtravelawards.com to vote!"
British Travel Awards' chief executive Lorraine Barnes Burton said: "This year competition to win a British Travel Awards will again be fierce. In 2015 more than a million votes were cast by the consumer to decide the winners, making the BTAs easily the largest awards programme in the UK. Voting in the 2016 Awards is now open and nominated companies have until 30th September to lobby their happy customers for votes – good luck to Destinology."
The British Travel Awards are considered the benchmark for excellence when it comes to finding out who really is the best in the travel industry. The British Travel Awards is a proudly independent organisation, verified by leading global business practitioners, Deloitte.
To vote for Destinology go to www.britishtravelawards.com before 30 September.
Tags: