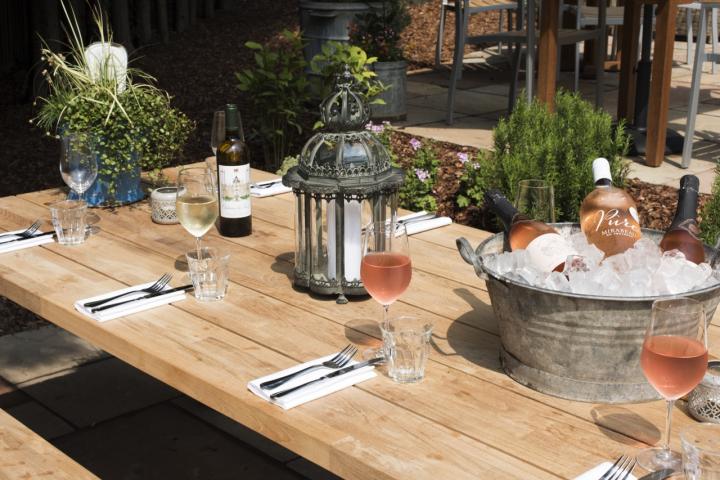 The White Brasserie Pub Company has announced the opening of The Oakwood on Brook Lane on Monday June 27th.
The Oakwood will be located in the former Loch Fyne premises and is the 11th pub from the growing White Brasserie pub group.
The Oakwood will be a combination of a traditional pub and French Brasserie, with an English twist.
A huge open bar with a weathered zinc top will be a focal point and guests will be able to choose a space to suit the mood or occasion: quiet booths in the panelled snug, low tables for coffee or drinks in the bar or tables in the main Brasserie zone. Whilst the outside space has been enhanced with French courtyard planting.
The pub will be open from 11am to 11pm Monday to Saturday and from 12 noon till 10pm on Sundays, offering diners a varied menu of classic French dishes – moules, beouf Bourguignon, lemon tart as well as English pub classics such as gammon, duck egg and chips or a seasonal pie of the week. Steaks will be big on the menu, all from pasture-reared free-range English cattle, and the wine list will be extensive with an additional 'Fine Wine' menu.
The Oakwood will also serve vegetarian dishes, offer allergen menus and a healthy children's menu as well as offering half portions of a la carte dishes for older children. All the pubs in the group are dog-friendly and welcome four-legged friends in the bars and outside spaces.
Mark Derry, Chief Executive of Brasserie Bar Co said: "The White Brasserie Company is committed to creating pubs that feel like an integral part of their local community and that offer guests a beautiful environment in which to relax and enjoy sensational, home-cooked food."
The pubs are run by a sister company to Brasserie Blanc and although Raymond Blanc is not directly involved the company says he takes a great interest in their progress.
Tags: