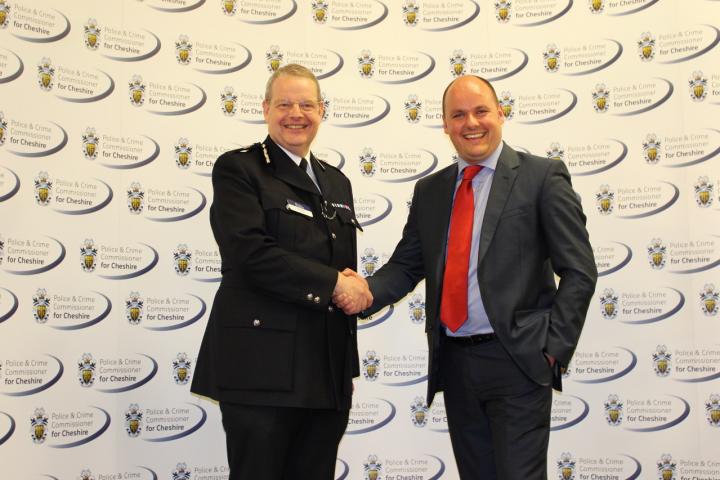 So...how did you get on?
Did you cast your vote at for your Police and Crime Commissioner?
This was the first time in my entire life I did not exercise my democratic right to vote. There was a very good reason for my non-participation... I knew absolutely nothing about the candidates whatsoever.
If they were placed in a police line up I couldn't identify one of them.
Apart from a few desultory comments on Facebook and the official pre-prepared statement of each candidate all of which were as inspiring as soggy toast I knew nothing.
Given their lack of effort I found it impossible to believe that any of them had the energy for such an important job AND why did they attach their candidacy to a political party? If there's one thing we don't need it's a police commissioner with a political agenda.
Surely he/she (if there was a she) should be independent? We have enough political hacks telling us what to do already.
I was quite tempted to vote for John Dwyer the current incumbent until he came up with the stupefying idea of making Wilmslow Bobbies travel to Macclesfield to be briefed before starting their shift. Clearly Mr Dwyer hasn't heard of video conferencing or social media.
Given the number of road closures, contra flows and utility works come September I'd be surprised to see those officers back in Wilmslow in time to clock off.
So what did I learn about the remaining candidates? I discovered they were all men who wear suits, which hardly seems sufficient information for someone who could (in theory) incarcerate the entire county.
I am truly baffled. Given the opportunity to spout their theories those aspiring to high office usually can't shut up. They have a habit of popping up at every event where the audience is either too polite or too infirm to escape.
You meet these candidates at markets, pubs, village fetes and shopping centres with their partners and spouses cracking jokes and expressing their views on everything from international terrorism to ferret fettling. By the time the election comes around you know more about them than your spouse not our would-be police commissioners, of which we knew nought.
Maybe this election was supposed to be like an office Secret Santa where you have no idea what you're getting or where it came from. That rarely ends well does it? It's usually something useless that you don't want.
Imagine what it must be like for the chief constable knowing he could have a boss whose chief attribute is his membership of the Lib Dems. Hardly inspiring is it? Like having a boss who knits his own jumpers.
By the time you read this you will know who the new Police Commissioner is whether you will be any the wiser is debatable.
Move along there's nothing to see.
The views and opinions expressed in this column are those of the author and do not necessarily represent those of alderleyedge.com.
Tags: