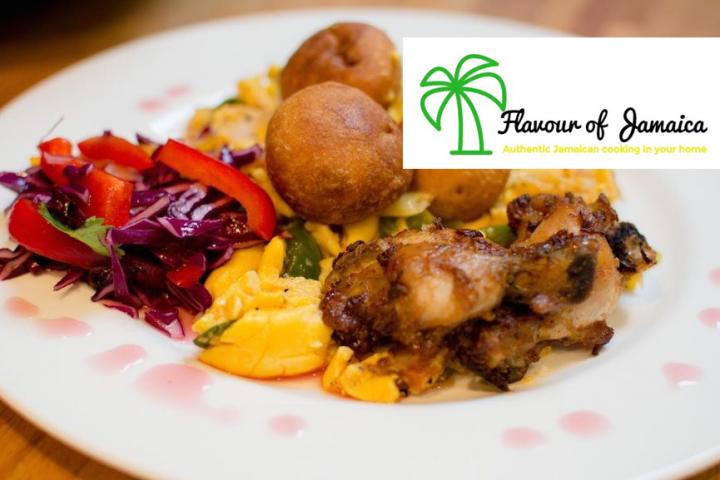 Promotional Feature
Flavour of Jamaica, an 'at -your-home' catering business has today announced their exciting plans to revolutionise the Cheshire dining scene.
Karlene Spence, Flavour of Jamaica's proprietor, explains; "I've lived in Alderley Edge for over thirty years and have always dreamed of running my own enterprise. There is a great mix of cuisine available in the area however no-one is offering flavoursome Jamaican food. I first learned to cook in Jamaica from my Grandma with my Mum continuing her good work when we moved to the UK. Over the years I have developed my unique style through cooking for family and friends. With my kids all grown up now it felt like the time was right to finally realise my dream."
Flavour of Jamaica will give diners the opportunity to enjoy freshly prepared Jamaican cuisine from the comfort of their own home. Typical dishes will include the Jamaican national dish Ackee and Saltfish, Spicy Chicken wings, Jamaican Escovitch (Red snapper seasoned, fried and marinated with a peppery vinegar-based dressing) and 'Saturday Soup' with dumplings.
Karlene will work on a bespoke menu following an initial consultation ensuring all dietary requirements are catered for. She will then bring the ingredients to prepare your selection of dishes in your own home. By providing the service in this way Karlene hopes to offer an introduction to a style of cuisine which her customers may not necessarily be familiar with.
She continues; "The beauty of providing my food in this way is that the end result will be tailor-made to my client's exact requirements for example if I'm making Curried Goat I can ensure that the level of spice is just right for my clients taste."
Flavour of Jamaica understands the importance of providing top quality ingredients to ensure the dishes prepared are of the highest standards. All meat and fish will be sourced locally with specialist ingredients purchased from established retailers.
Flavour of Jamaica is able to cater for parties of all sizes from a dinner party with friends to larger functions sample menus and more information can be found at www.flavourofjamaica.com.
To celebrate its launch Flavour of Jamaica is offering all alderleyedge.com readers a 20% discount on all bookings confirmed before March 1st. For more details or to arrange a consultation please contact Flavour of Jamaica on 01625 583802 or email [email protected].
Tags: