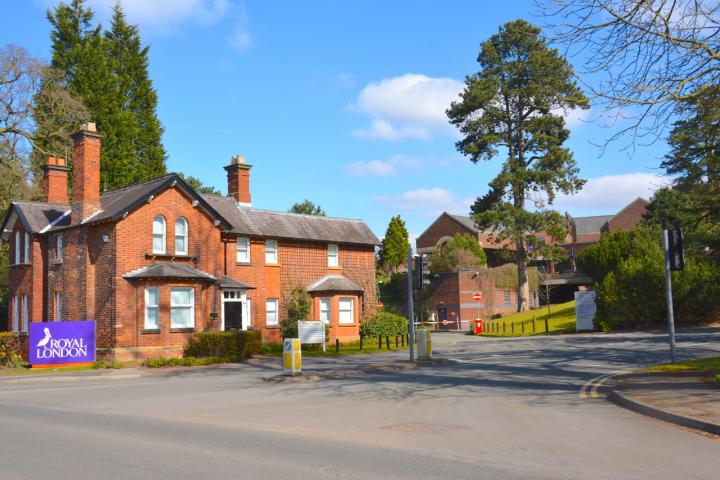 Royal London, the UK's largest mutual life, pensions and investment company and Wilmslow's largest employer has announced it is looking at alternative location options near Wilmslow.
In March 2015 Royal London announced plans to create an additional 450 new jobs at its campus on Alderley Road. The intention was to accommodate the new roles by building new, modern office accommodation on land owned by Royal London to the east of the existing campus which lies in the Cheshire Green Belt.
The business currently employs around 900 full time staff in the town and wants to increase numbers to around 1,350.
However, following a period of rapid growth, Royal London is now looking at location options for the business as they will unable to build additional offices at the current site unless Cheshire East Council removes planning restrictions on the land.
Head of Procurement and Facilities at Royal London, Neil Kilshaw said: "At our Wilmslow site we have recognised for some time that space is a real issue. With an ageing property we are restricted in both maintaining existing and creating new working environments, without undertaking a major refurbishment. We've already relocated our some of our people to Alderley House on the campus as we have run out of space in the main Royal London House office. Taking into consideration our planned growth over the next few years, it's clear we're going to need more space soon."
"One of the options open to Royal London would be to develop new purpose-built offices on the adjoining land that we own to the east of the current site. However delivery of this option will require Cheshire East Council to remove planning restrictions on the land as a matter of urgency.
"As uncertainty remains around the leading location option, Royal London is also looking at other development sites near to Wilmslow. We have appointed the property consultants Lambert Smith Hampton to assist us finding other potential sites."
In November 2015 Royal London were granted planning permission to build a permanent car park with 126 spaces on the site of a temporary car park to the north west of the site.
It was approved on the grounds that the economic benefits of the proposals, the lack of better alternatives and the history of numerous temporary permissions were considered to provide very special circumstances that justify inappropriate development in the Green Belt.
The Royal London site was identified in the Local Plan for mixed use development, delivering 75 dwellings, 17-24,000 sq m of employment space and a hotel.
What do you think about this latest development, should Cheshire East Council remove the planning restrictions on the land to enable Royal London to remain at the site and build additional offices? Share your views via the comment box below/
Tags: