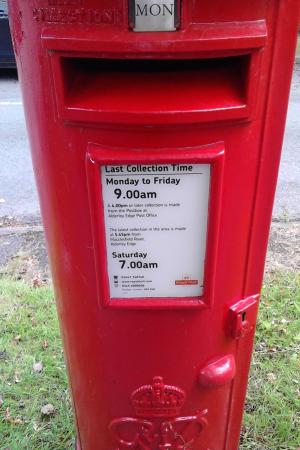 Posting a letter this morning on Moss Road, Alderley Edge, I happened to look at the Collection Times notice (see the photo above). For many years the times for last collections at this postbox have been 5.15 pm on weekdays and 11.30 (more recently 10.15, I think) on Saturdays – not unreasonable.
Now the times are 9.00 am on weekdays and 7.00 am on Saturdays – meaning that you really have to be up with the lark to stand a chance of catching the post – no more popping out to post letters at the end of the working day, for next day delivery.
I suppose that Royal Mail are trying to improve their "next day delivery" statistics, by giving themselves all day on the day of posting – but it seems a bit hard on the poor old customer.
Please send your Opinion pieces and readers letter to [email protected] with a title and image if possible.
Tags: