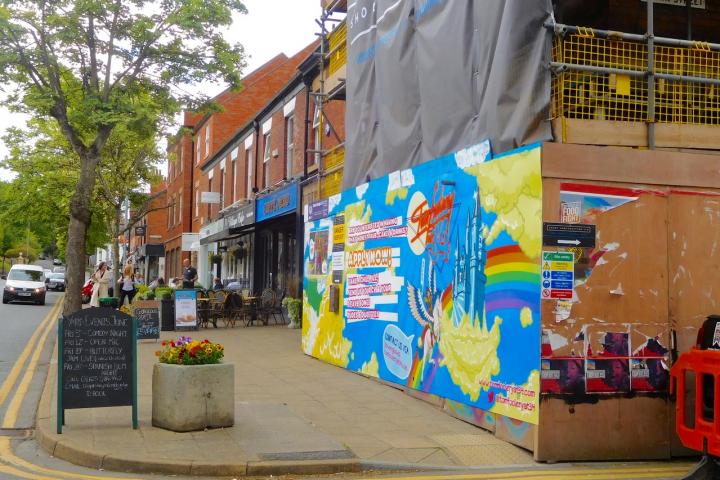 Planning permission for a temporary outdoor seating area is being sought for a restaurant which is currently under construction in the village centre.
Tomfoolery at 34 has applied for a seating area to be placed on the Council owned pavement outside 34 London Road.
The proposal includes temporary cafe barriers to delineate the area and using simple stackable chairs and tables to allow for alternative layouts. The plan is for the seating and barriers to be cleared when not in use.
The Parish Council discussed this application at their meeting on Monday, 8th June.
Councillor Craig Browne commented "There is obviously a precedent for this kind of development on London Road already, at nearby premises. The two concerns I have are first of all proximity to the kerb, the planter and also the lack of space between the proposed seating area and the ramp down to Brown Street. If someone was trying to pass that area in a wheelchair or a mobility scooter, or even a pushchair, I think personally it's a bit too close to the kerb.
"Secondly, the proposal is for seating for an additional 16 people yet there are no accompanying plans for parking."
Councillor Mike Taylorson added "The concern is that the pavement does not have the width to support it."
The councillors decided to request that the application is referred to the Northern Planning Committee for determination.
The planning application can be viewed on the Cheshire East Council website by searching for planning reference 15/2276M. The deadline for submitting comments is 23rd June.