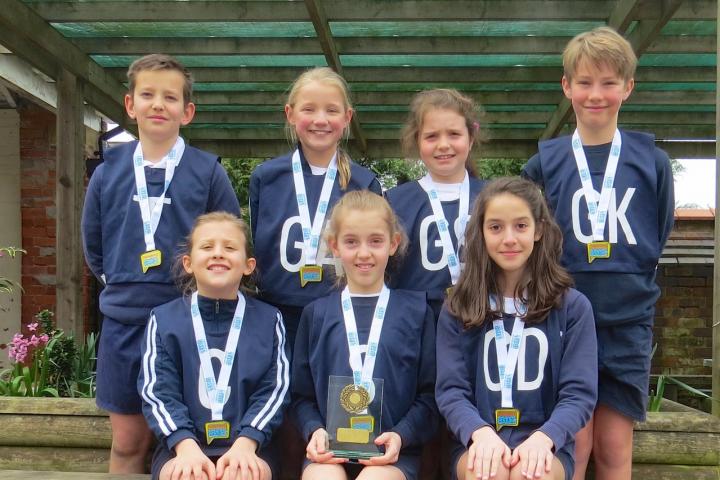 The netball team at Alderley Edge Community Primary School have gone from strength to strength this year under the strong leadership of PE Teacher Mrs Clee.
The children on the team have worked extremely hard in training and have applied their skills with great determination and fantastic teamwork to become Cheshire champions.
Initially, the netball team won the local area competition against the Wilmslow Primary Schools before heading on to the next tier of competition which pitched them against teams from schools across the Poynton, Knutsford and Macclesfield areas.
After winning this competition they were rewarded with an opportunity to play against the very best teams from Cheshire East, Cheshire West, Halton and Warrington in the grand final.
After a hard few opening games they headed into the semi-final stage, which they won by ten goals to two. However, the final was a much tougher affair against Offley Primary School. Despite being a difficult match they finally won three goals to one and were therefore crowned Cheshire champions.
Headteacher Mr Perry said, "This result is absolutely fantastic and is the result of the hard work and dedication of our PE teachers who work so hard to engage the children in sport and compete at the highest level.
"We have, for several years, used specialist PE teachers and this is why we have been able to achieve such success. Our PE teachers have ensured a high level of interest and participation in sport in and out of school. It is also fair to say that we have some very talented children too."