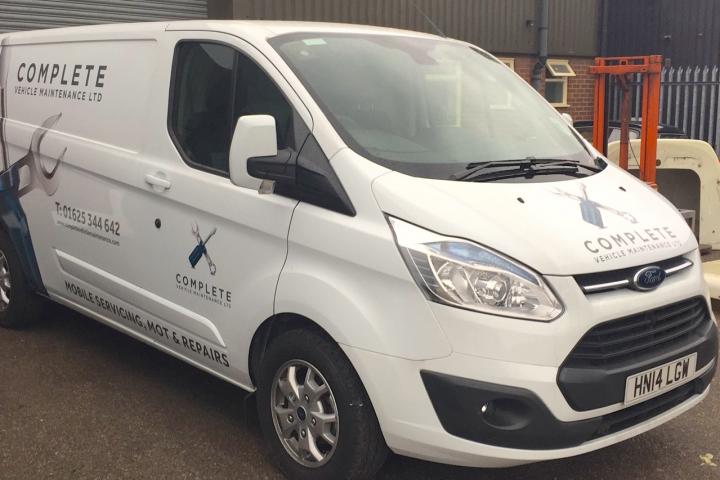 Promotional Feature
Ever been frustrated by losing your car for days at a time, or had to take precious time off work over car issues? Worry no more - Fleet Complete, the Wilmslow-based business that provides mobile mechanic services to fleet vehicles across the UK, has launched a new sister company as it seeks to replicate its services for the individual car owner.
Complete Vehicle Maintenance is initially focusing on servicing customers across the North West, with the plan being that lower costs along with greater convenience for the customer will prove to be a winning combination.
Managing director Jon Pinnington says: "Customers book online or over the phone, and our mechanic in his van loaded with tools and parts will come out to them, whether it's at home or work – he only needs a parking space and be able to work around the car.
People don't need to take time off work, waste time hanging around at a garage, or suffer the inconvenience of being without their car – that's the advantage."
Pinnington continues: "Our labour rates are cheaper than at static garages, there are no call-out charges, hidden costs or hard 'upselling' of other services. If extra repairs are required, we'll provide recommendations without any obligations."
Services provided by Complete Vehicle Maintenance include general repairs and servicing, diagnostics, safety checks and inspections, as well as MOTs, where cars are taken in to a local test centre and returned to the owner.
Parent company Fleet Complete was set up by Pinnington in 2011, and since then it has built up the team based at Orbit's Black Box building in central Wilmslow from two to ten. The management team boasts over 80 years experience in the fleet industry. In the field, it has a team of engineers covering the entire UK carrying out work on behalf of vehicle leasing companies such as Lex, servicing fleet cars, light commercial vehicles and school minibuses, completing over 1,000 jobs per month.
www.completevehiclemaintenance.com
Contact: [email protected] Tel: 01625 344642.