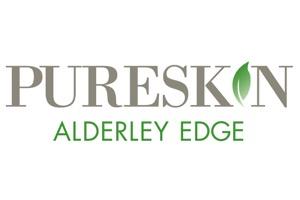 Promotional Feature
Revolutionary skincare clinic, Pureskin in Alderley Edge and tailor, Tony Qaja, open their doors to host an exclusive shopping experience on Wednesday 3rd December. Cutting edge brands have come together to showcase luxurious products, treatments and services in a truly festive setting.
11am - 7pm - Running across two venues
Pureskin, 2 Heyes Lane and The Clubhouse, 7a London Road.
CEO Tim Sumner comments, "We felt there was a niche for a new type of shopping experience where people could come to look for extraordinary presents, treatments and services which are cutting edge and unique. Alderley Edge has a wealth of talent, with young designers and business owners; all with a bespoke or unique offering which we felt needed to be showcased in a luxurious and festive setting."
Guests will be able to browse fabulous jewellery, bespoke menswear and ladies wear, ladies lingerie and loungewear, fur, Dr Levy skincare, Exilis body and face treatments and bespoke wedding and event stationery. Exhibitors on the day will include Kiki Minchin, Ayla Rose, Style Skin (luxury furs),Q'aja bespoke menswear, David Vivienne, Ian Davidson Powell and Sister Siete bespoke womenswear.
You will have the chance to meet top stylists, designers, tailors, skin and lash experts.
Made to order bespoke hampers will also be available! If there are items you like on the day, which you think your other half could buy for you, just note them down on a wish list, hand it in, and we will magic it up for you, taking all the hassle out of Christmas shopping for partners - genius!
Canapés, mulled wine and fizz will be available throughout the day
For more information call Jennie Millen on 01625 598910.