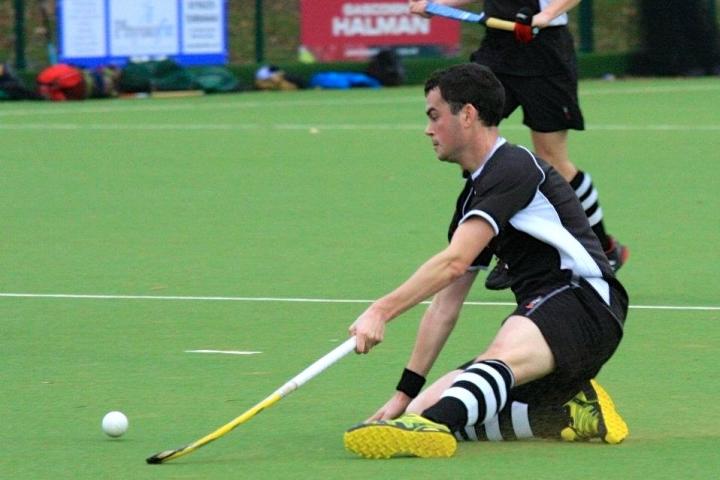 Alderley Edge began their North Premier League campaign with a trip to Durham University, not a particularly successful venue of late.
The game started with Alderley the quickest out of the blocks and looked dangerous with Bryant putting them on the front foot and Parr able to break the line to put the Durham defence under pressure, but no real chances were created.
Eventually Alderley won a couple of penalty corners, but Jackson's effort was blocked and McCormick's effort was saved by the 'keeper.
The game evened out with both defences holding strong, Cook particularly effective and Hall getting the better of his opponent.
The second half was very similar, with Alderley finding impetus off the bench with the introduction of debutant Sanders. Cresey slotted into the backline to add further solidity and try to speed up the pace from the back. Ben Gregory was beginning to create problems with his stick skills but still no gilt edged chances came.
Then Alderley won another corner when Bryant was illegally stopped from shooting. From the resulting set piece ex-Durham student James Warburton was on hand to supply the finishing touch. And soon after he could have made it two when neat interplay with Wildig lead to his initial shot being blocked by the 'keeper, but the rebound fell kindly and he fired over the bar.
Durham Uni then started to push forward in numbers and started to have the better of possession with Bryant sin-binned and Riley was forced to make a couple of smart saves. Alderley were grateful to Man of the Match Jackson for some last ditch interventions as Alderley successfully saw the time out.
Final score 1-0. A great result with what is a tough away so early in the season.
The second team were also victorious in their North Div 2 opener, they beat Liverpool Sefton 1s 3-2 in a classic end to end game. Alderley were indebted to Simon Pickering's goalkeeping, Laurence Barnes' finishing and Chris Hardy's penalty corners. Barnes scored from a corner rebound and a second with a smart turn and finish with Hardy grabbing the other.
The third team suffered defeat going down 1-0 to Sefton 2s, despite the best efforts of the defence lead by Jon Talbot.
The 4s despite not being at their best managed a 3-3 draw with Oxton, Roland Alston scoring from a penalty corner and two goals from Thomas Jefferis. Daniel Farrer picked up Man of the Match.
The 5s had no game and the sixth team had a hard fought 1-1 draw with Lymm 3s.
The seventh team had a local derby with Wilmslow 4s, but ran out comfortable winners 4-0.
Sunday was junior Cup day; the Girls U18s were due to play Wilmslow but received a walkover. The Boys U16 did play Wilmslow and won 8-0, whilst the U16 Girls beat Timperley 8-0.
Match report by James Riley.
Tags: