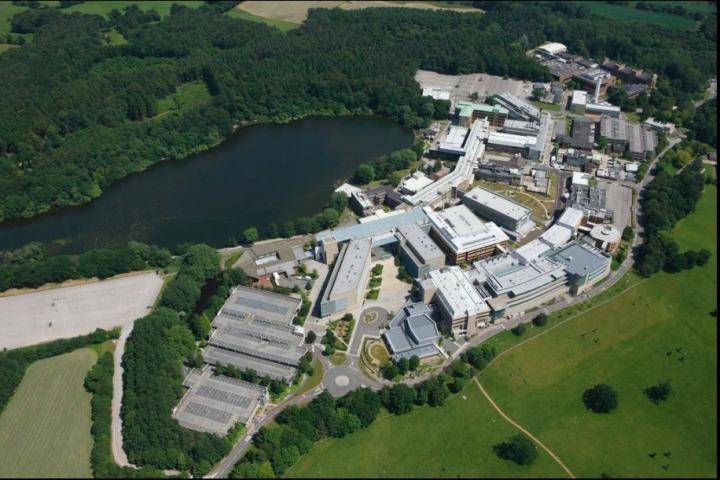 Cheshire East Council has agreed to contribute £5m to an investment fund set up to attract businesses and jobs to Alderley Park, demonstrating its commitment to the transformation of the site through the work of Manchester Science Partnerships (MSP).
With match investment already confirmed from both AstraZeneca and MSP, it is anticipated the £15m programme will provide venture capital funding to encourage SMEs and start-ups to locate at Alderley Park and provide incentives to existing businesses to expand and develop.
It is also expected that the financial commitment by the partners will encourage further investment from the private sector.
An independent appraisal has indicated that the fund could deliver about 2,600 new jobs at the parkland site and will be integral to the £18 million investment programme planned by Manchester Science Partnership which is designed to generate at least 7,000 new jobs, chiefly around the bioscience industry.
The Leader of Cheshire East Council, Councillor Michael Jones, said: "Once again the Council is demonstrating its unwavering commitment to securing a sustainable future for Alderley Park through the continued delivery of new jobs and new businesses.
"We commend both AstraZeneca and MSP for their commitment to this shared goal and we will continue to work closely with them to ensure that Alderley Park delivers as a world-class science park at the heart of both the local and regional economy."
Manchester Science Parks, who with majority shareholder Bruntwood acquired the 400 acre site in March from former owners AstraZeneca, who will continue to have a presence at Alderley Park.
There are currently 71 companies located on site who employ 281 staff between them.
What do you think about the Council investing £5m in the fund, do you think it is the best use of taxpayers money or not? Share your views via the comment box below.