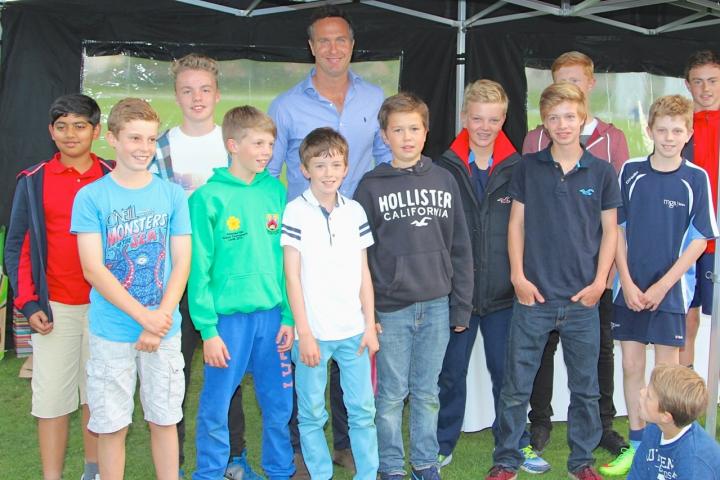 A double defeat at the hands of local rivals Toft may not have been the best way to end the season. However, with the 2nd XI needing 11 points to stave off relegation against a Toft side who had already won the League by over 100 points, a 3-wicket defeat brought Alderley the exact number of points needed to avoid the drop.
Ed Fluck (83) and James Scott (58) were the main contributors to Alderley's decent total of 221-9 from 50 overs, but the Toft batting line-up is a mighty powerful one but with just over 30 needed and 7 wickets still to take, the precipice was approaching fast. Alderley's senior bowlers Dan Fesmer and Mark Warnes stuck to their task. Fesmer took a superb catch in the deep and when Warnes bowled Toft number 8 batsman Cornes with 14 still needed, Alderley knew they had done enough.
Huge credit must go to Toft for their sportsmanship in the match, with Fluck being recalled after wrongly being given out LBW when hitting the ball, and opening batsman Blackburn 'walking' when edging the ball to the wicket keeper on 49.
The 1st XI's season has slightly petered out with 2 defeats to finish the campaign, but they still achieved a very creditable 6th place finish. Some extravagant batting saw a mixture of terrific stroke play from Adam Worrall (75), Simon O'Brien (48) and Calum Rowe (41) but wickets fell regularly to some adventurous shots. With 3 'ducks' in the top 7, Alderley were bowled out for 217 in 47 overs, a score Toft passed for the loss of 6 wickets with 10 overs in hand. England Under 19 all-rounder Rob Jones holding the innings together with 83 not out.
After the match Alderley held their end of season Presentation Evening – Adam Worrall and Simon O'Brien won the awards for best 1st XI batsman and bowler respectively, with the equivalent prizes going to James Scott and Dan Fesmer in the 2nd XI and Sam Perry and Katie Haszeldine for the 3rds.
The previous evening, former England captain Michael Vaughan graciously presented the prizes for the junior teams, who have had an outstanding season winning no fewer than 12 trophies across the age ranges. Players of the year were Theo Johnson, Sam Woolf, Archie Vaughan and Josh Chalk (Under 9s), Alfie Meir (Under 11s), Nathan Pugh (Under 13s) and Henry Scanlon (Under 15s).
With an excellent team of managers and coaches, 10 players under the age of 15 have represented senior teams during the season, all with great credit, which suggests the club has a bright and exciting future.
Report by Rick Davis.
Photo: Former England captain Michael Vaughan presents prizes for the junior teams, courtesy of David Scanlon.