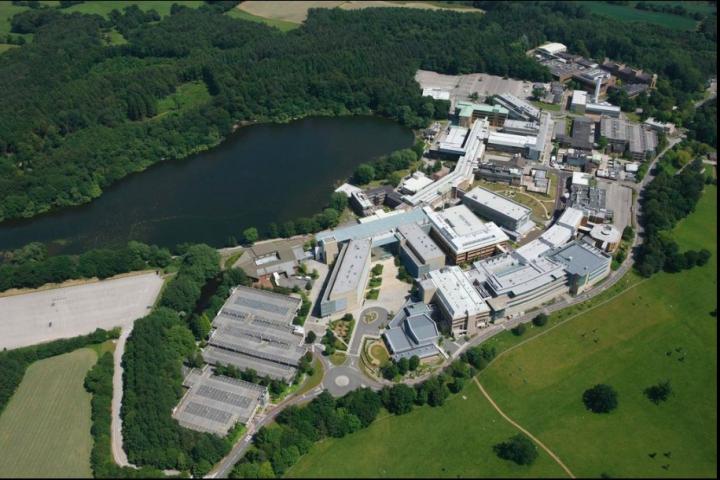 Cheshire East Council Leader Michael Jones is asking the Council to contribute up to £5m to a fund which is being set up to assist new businesses starting up at Alderley Park.
Manchester Science Parks, who with majority shareholder Bruntwood acquired the 400 acre site in March, announced at a launch event on Friday, 9th May, that they will contribute £5m to the 'Alderley Park Springboard Fund'.
Former owners of the site AstraZeneca, who will continue to have a presence at Alderley Park with over 700 employees retained on site, have also pledged a £5m contribution.
Speaking at a meeting of the Full Council today, Cllr Jones said "I shall be asking Cabinet to agree to the Council investing up to £5 million into a fund to support companies at Alderley Park and to assist in developing the best science centre in Europe, particularly in the area of Oncology.
"This will be producing a return on the investment but more importantly it will bring new science to the UK, to Cheshire and radical treatments of Cancer for our residents. I have asked for a detailed business case to be brought forward for my Cabinet colleague Peter Raynes to rigorously appraise over the coming weeks and months."
Following Pfizer's £63bn takeover bid of AstraZeneca, Michael Jones has written to Prime Minister David Cameron asking for ongoing support to Alderley Park and Macclesfield in order to secure science jobs in the area.
Councillor Jones said: "I want everyone to know that I find this bid very difficult because it should be down to shareholders' views – of which, there are many in Cheshire East and the North West.
"However, it is important that the Council does all it can to ensure jobs are saved. I stand ready to meet all and everybody to preserve jobs and we are pleased that comments have been made pledging job security at Hurdsfield.
"The Council is working to support AstraZeneca and its current plans that will see the site become the European centre of excellence for research and design in the packaging of pharmaceuticals. It is important that we ensure that Pfizer understand this.
"It should not be forgotten that drugs packaging originally came to Macclesfield due to the dexterity of silk workers, who were used to dealing with small, precise instruments – a perfect match!
"Let no-one be in any doubt that MP David Rutley and I are fully aware of all implications – both positive and negative – and this is why we moved in the summer rapidly to find a new owner, because we saw the potential for a bid for AstraZeneca was there.
"We are absolutely committed to protecting and growing jobs in our science corridor and Hurdsfield is essential to that.
"The people of Macclesfield, who will always fight hard for jobs, can be comforted by the fact that we have had discussions with AstraZeneca on enhancing the Hurdsfield site for future growth."