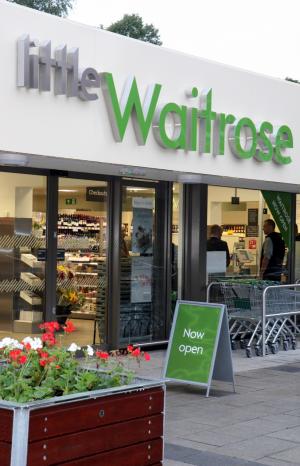 Waitrose, the food shops of the John Lewis Partnership, has today announced that it has reached an agreement with The Co-operative Group to acquire its shop in Alderley Edge.
Waitrose intends to use the unit to extend its existing convenience store at The Parade into the neighbouring unit to provide shoppers with an improved choice of goods and services.
All 17 Co-operative employees who work at the shop will become Partners in the John Lewis Partnership on the date of transfer. Waitrose is also hoping to create up to an additional 40 jobs at the branch.
The Co-operative branch will continue to trade as normal until Waitrose is handed the keys on 1st May when it will commence works to enable it to open in early summer at a date to be confirmed.
Waitrose Alderely Edge currently donates £6,000 and 100 staff working hours to local causes nominated by customers each year through Community Matters and Partner Volunteering schemes; however this will increase to £12,000 and 250 hours when it opens as a larger store in June.
Nigel Keen, Director of Development at Waitrose, said: "We are looking forward to providing our Alderley Edge customers with a significantly improved offer this summer and continuing to play our part in the community as well as welcoming the new employees to Waitrose and the John Lewis Partnership."
A spokesperson for The Co-operative Group said: "The Co-operative Group can confirm that it is in the process of selling its food store in Alderley Edge and has exchanged contracts with Waitrose.
"The store on The Parade, London Road, Alderley Edge, is being sold as a going concern, and all 17 food staff, will transfer to the new operator with their terms and conditions of employment maintained. It will continue to trade as a Co-operative store until it transfers to Waitrose in May.
"We are pleased to have concluded a deal which ensures employment for the staff, as well as a continuing service for the local community in which the store is based."
Tags: