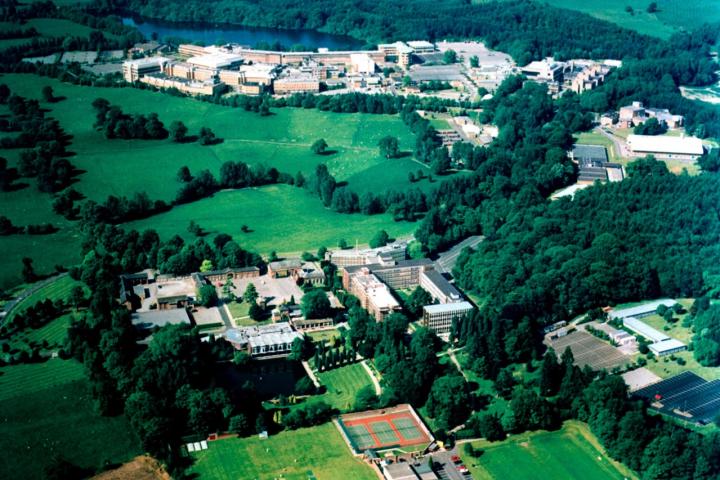 AstraZeneca today announced the third wave of arrivals at the BioHub at its Alderley Park site.
Staff at Molplex Ltd, Absynth Biologics and Agenda1 Analytical Services join existing tenants at the BioHub, a collaborative R&D centre set up by AstraZeneca, in which bioscience businesses can take advantage of Alderley Park's state-of-the-art research facilities and scientific heritage.
Seven other companies have also signed up to access the BioHub's facilities as 'virtual' tenants; Echowave, Elixir Software Ltd, i-business FLO, KRC Search Ltd, Health KTN, PathCelerate Ltd, and WI Life Science Ltd.
In total, 19 companies are now part of the BioHub at Alderley Park, which was launched by AstraZeneca in May, with the arrival of RedX Anti-Infectives Limited, Blueberry Therapeutics and Imagen Biotech.
To meet the continuing demand, AstraZeneca has also announced today that it will be making two further buildings available, an additional 50,000 square feet of laboratory and office space, for further life-science companies looking to take advantage of the BioHub's world-class facilities.
In March 2013, AstraZeneca announced its intention to relocate its R&D activity from Alderley Park by 2016, resulting in the transfer of 1600 R&D jobs to Cambridge and reducing the scale of their operation at Alderley Park to around 700 jobs from 2,900.
Since then AstraZeneca as been working with local MPs and Cheshire East Council, as part of a regional task force designed to foster growth of the life-science sector in Cheshire East and the wider region. They have estimated that the negative economic impact of AstraZeneca's relocation will be around £245 million per annum.
Clive Morris, UK Strategic Implementation Lead at AstraZeneca said: "I'm delighted to see more tenants confirmed for the BioHub and more companies taking advantage of the state-of-the-art facilities on offer at Alderley Park. In fact, demand to locate at the BioHub is increasing at such a pace that we are already in a position to open up new buildings, well ahead of our anticipated timeline. The healthy progression of the BioHub goes hand-in-hand with securing a vibrant future for Alderley Park and supporting the North West life science cluster."
Cheshire East Council Leader Michael Jones said: "This is further evidence of the world-class offer available at Alderley Park. It entirely fits with the taskforce's vision of maintaining the site as Europe's premier life sciences park and a destination for innovative bio-tech companies, generating the high-value investment and jobs we want in Cheshire East."
George Osborne said "It's great news that jobs are coming to Alderley Park- a huge effort from everyone involved has gone into securing this exciting future for our area."
We are waiting for confirmation of how many employees the 19 companies currently at Alderley Park BioHub have and we will update you with this information as soon as we are informed.
Tags: