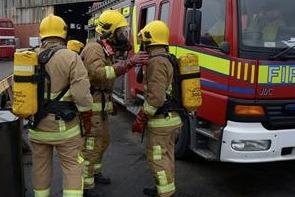 Firefighters were called to a fire inside a recycling lorry at AstraZeneca yesterday morning.
One fire engine from Wilmslow and one from Macclesfield were called to the incident at 7.55am on Saturday, 3rd August.
On arrival they discovered smoke coming from the rear of a lorry that contained recycled paper.
Fire crews used one high pressure hose reel to extinguish fire. The contents were then removed and damped down using a high pressure hose reel. The fire was believed to be caused by an overheated shredder in the rear of the vehicle.
Tags: