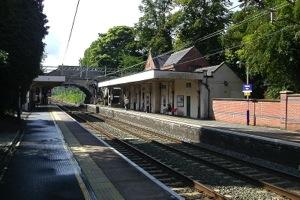 The Office of Rail Regulation has released figures which estimate how many people use every railway station in the UK.
These latest estimates of station usage are based on ticket sales in the financial year 2011-12 and are subdivided by ticket type (full, reduced and season tickets).
The figures have also been provided for the financial year 2010-2011 so we are able to see how the number of rail users has changed since the previous year.
The figures estimate that there were a total of 218,914 passengers travelling to and from Alderley Edge Station (entrants and exits) during 2012. This represents an 8% increase in the number of people using the station compared with 2011.
Of those travellers, 23% were season ticket holders, 37% paid for full price tickets and 40% purchased reduced price tickets.
For further information see the Office of Rail Regulation website.
Tags: