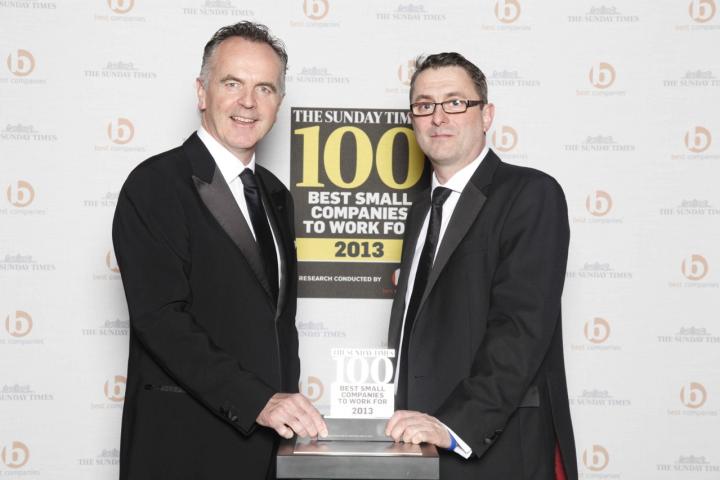 Alderley Edge based Chess was recently listed as one of the top 100 Sunday Times Best Companies to Work For in the UK 2013.
Chess, one of the UK's leading providers of business voice and data solutions, has been recognized within the Sunday Times Best Companies list for the fourth year in a row.
David Pollock, Chief Executive, commented, "It's our people that make Chess such a great place to work and a great place to be a customer. We're passionate about our unique one-team spirit by working together and helping one another. Our people own and nurture our vision, culture and values that ensures the growth and success of our business."
Best Companies is based on employee feedback recognising workplace performance and best practice from eight factors with Chess receiving year on year increases in areas such as personal growth, leadership and employee wellbeing which help to find the businesses which excel at workplace engagement. Chess had to provide evidence of different workplace initiatives including corporate social responsibility, environmental practices, benefits packages and training and development programmes as part of the award entry.
Chess provides its people with traditional benefits such as health and pension plans, a share-option scheme and flexible working but impressed judges with more unusual benefits such as massages, Feng Shui assessments, breakfast clubs, flu jabs, sponsorships for qualifications, charity work and regular holiday prize draws.
Stephen Dracup, Managing Director at Chess stated, "It's the growth and success of our people that underpins the growth and success of our business. We have the talent, knowledge, skill, experience and drive to continue building a business we can be proud of.
"We're an ambitious organisation and strive every day to be the best and being recognised by Best Companies is especially pleasing as its shows that our people are with us on this journey."
Tags: