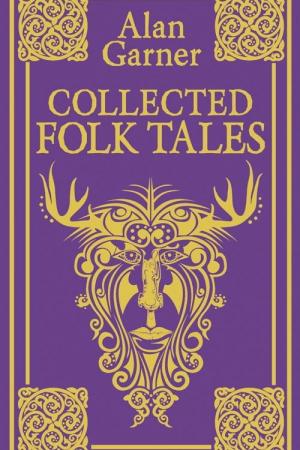 A new collection of out of print and previously unpublished stories by acclaimed Alderley Edge author Alan Garner will be released this month.
This new publication from Harper Collins brings together a collection of Celtic, Japanese, American and African folk tales with some entirely new stories and poems from Alan Garner.
Following on from the 50th anniversary of Alan Garner's classic 'The Weirdstone of Brisingamen', this hardback book also includes a new introduction which talks about Alan's thoughts on folk tale in general.
Speaking about his latest publication, Alan Garner told me " Myths, legends, fairy tales and folk lore have interested and absorbed me since I was a child. Folk tales are the stories that all people have told, in order to un-riddle the world, and as such hold much wisdom.
"I am as committed to recording and making accessible folk tales as I am to writing novels. This volume makes available a collection that has long been out of print and also includes several other stories that were considered too strong meat twenty years ago. Times have changed; and I like to think that I have played a part in changing them."
Alan Garner's writing has been greatly influenced by this area and many of his works, including The Weirdstone of Brisingamen, The Moon of Gomrath, and more recently Thursbitch draw on the legends and geography of Alderley Edge. His inspiration has come from Alderley Edge's history, mythology and archaeology and from his own local explorations.
His first three books - The Weirdstone of Brisingamen, The Moon of Gomrath and Elidor – were marketed as children's fantasy, whilst his fourth book, The Owl Service, written in 1968 won both the Guardian Award and the Carnegie Medal and established him as one of the UK's leading writers. In 2001, he was awarded the OBE for services to children's literature.
Collected Folk Tales by Alan Garner will be published in November priced at £14.99.
Tags: