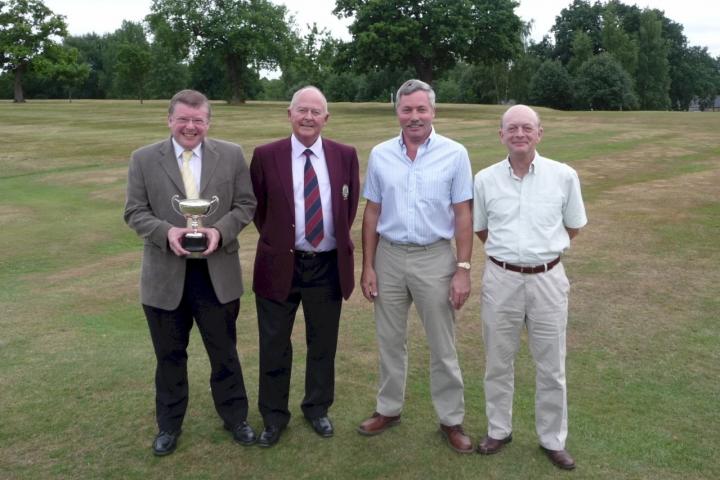 Having led after the first round with an excellent 63, Ian Broughton (h/cap 20) secured the Alderley Edge Golf Club Captain's Prize with a second round of 71. Steve Lomas (65+70=135) was just one shot behind, and third place was taken by Bill Fisher with 67 and 69 for 136.
Round one saw 16 year old Tom Lawton record his third hole-in-one this year, at the sixth, on his way to a gross 68. There were several players in with a shout on Sunday, including Paul Broome who also had an opening 65, but the wind had picked up considerably, making the course much more tricky.
Ian held his nerve to win the first prize by the slenderest of margins.
Tags: