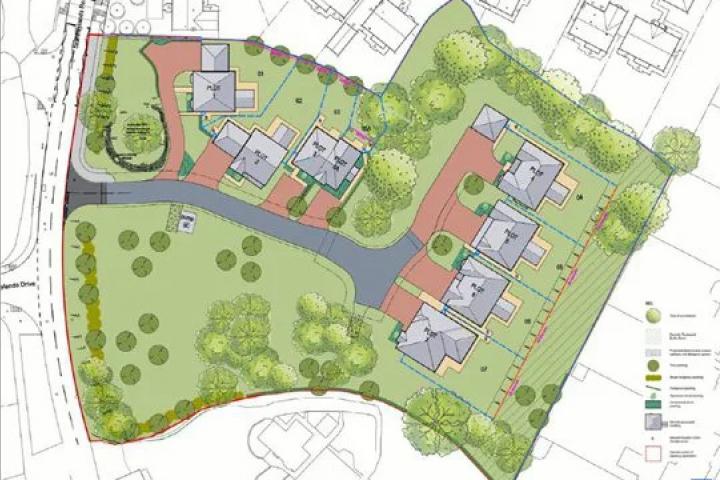 Promotional Feature
Jones Homes has acquired land in Wilmslow which will pave the way for the start of work on an exclusive development of just eight homes on the northern edge of Wilmslow.
Jones Homes North West completed the purchase of the site at Little Stanneylands following the approval of its detailed plans for the land, off Stanneylands Road, by Cheshire East Council on Tuesday 27 June.
The development, which will be known as Bollin View, will include a two-bedroom bungalow and four and five-bedrooms properties for private sale, as well as two affordable homes available through shared ownership.
Simon Whalley, Sales Director for Jones Homes North West, said: "With the land acquisition now finalised and planning permission issued, we are now able to start work to deliver these new homes at Bollin View.
"We will be preserving trees and hedges where possible, while the new homes have been carefully designed to complement the character and heritage of the surrounding area.
"There will be a large area of attractive landscaped open space, with a green buffer created between the development and the listed buildings to the south.
"The houses themselves will be individually designed properties with unique designs which include hipped roofs, oriel windows and chamfered bays, using traditional materials. This will create a strong sense of place and give character to each house whilst being bespoke in nature and specific to Bollin View.
"Every house will also be fitted with an air source heat pump, which is a much more energy efficient way of heating your home and can cut emissions by up to 44%."
As well as providing green open space and ecological areas within the development, Jones Homes will also be delivering a 10% enhancement in off-site biodiversity as part of the planning agreement.
The housebuilder hopes to release the first homes for sale at Bollin View in September, with work due for completion on site by the end of 2024.
To find out more about the new homes coming soon at Bollin View, visit jones-homes.co.uk/Bollin-view