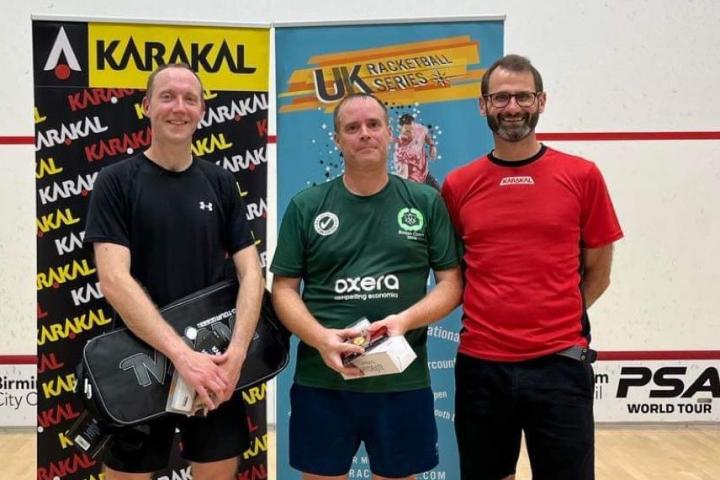 Local resident Mat Lowery has recently won a UK National racketball title which follows up his British Open success in October 2022.
Mat, 47, who lives in the village and is a member of Alderley Edge squash club was crowned the Men's Over 45 Champion at the UK National Racketball Championships held in Birmingham.
He told alderleyedge.com "I am proud to achieve another one of my life aims, which was to win a national title. To have won The British Open and the UK Nationals has exceeded my expectations but given me lots of confidence to push on."
Mat, who also plays in the NW Counties squash league division, now hopes to defend his British Open title in October this year.
Mat pictured left.