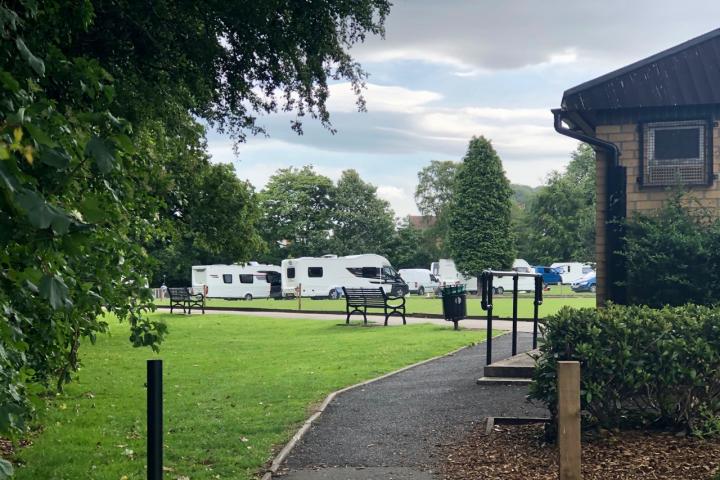 A traveller encampment gained access to Alderley Edge Park as the last of the fairground people were preparing to leave at around 8.30pm on Monday, 22nd May.
The police were immediately informed and arrived at the park shortly afterwards.
Councillor Rachael Grantham, Chair of Alderley Edge Parish Council told alderleyedge.com "Myself, Cllr Craig Browne and Cllr Louise Booth also attended and spoke to the police.
"We are led to believe that there are about 12 caravans in total. Craig approached the leader of the traveller community, who promised him that they intend to stay for no more than two or three days.
"Craig has reported the encampment to the Gypsy & Traveller Team at Cheshire West & Chester Council, who will be on site in the morning to carry out welfare checks and serve a Section 77 notice."