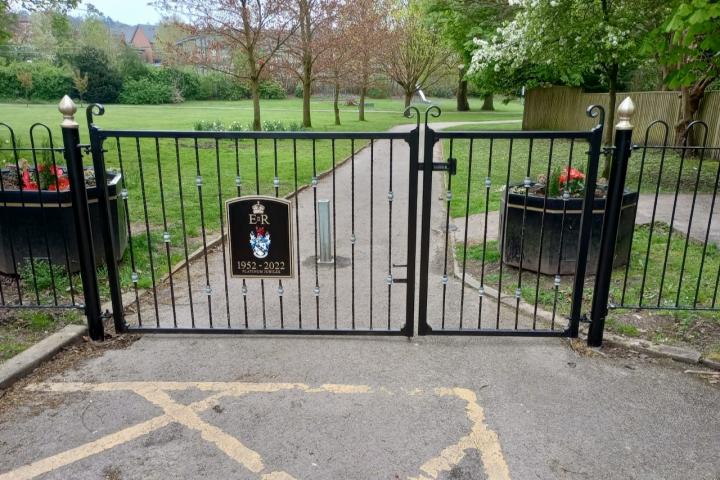 The new Jubilee Gates at the Ryleys Lane entrance to Alderley Edge Park are now complete.
The larger gate still needs to be locked in the closed position, which requires a padlock and a lined hole to be drilled - which will be happening shortly.
In March 2022, the Parish Council approved a budget of £10,000 for their Platinum Jubilee celebrations, which included a spend of around £3,500 to hire a large screen for the park and the same amount for a local blacksmith to produce commemorative wrought iron gates.
ANSA assisted with positioning the gates, and erected fencing on either side, which have been painted by the Lengthsman Paul Redwood.