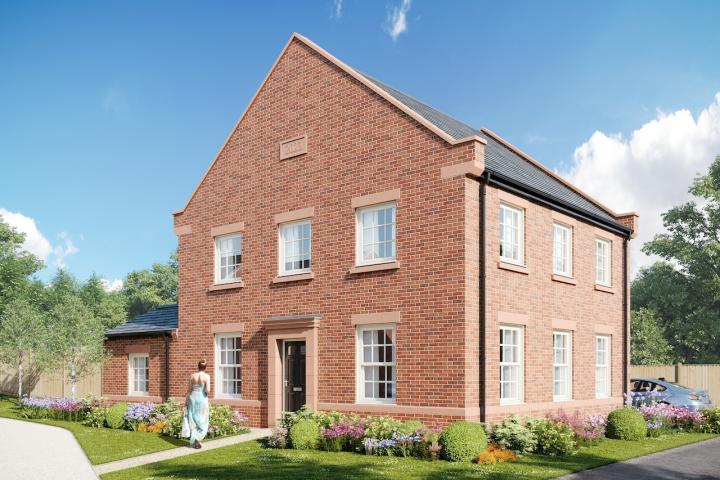 Promotional Feature
With winter drawing to a close many people are taking stock of how much their household energy has cost them over the colder months – and as part of New Homes Week, Jones Homes North West is focusing on the savings to be made on energy by buying a new-build property.
Figures from the Home Builders Federation (HBF) released at the end of February show that from April – when the Energy Price Guarantee increases – new-build houses will save their owners an average of more than £3,000 a year in energy costs, compared to an older property.
Jones Homes North West, which is building properties across Cheshire and Greater Manchester, is also highlighting an often-overlooked aspect of energy consumption.
While much of the focus justifiably lands on how the home is heated and insulated, the company is urging people to also think about the savings to be made by using energy-efficient household appliances, which come as standard in a new Jones Homes property.
Sales Director for Jones Homes North West, Simon Whalley, said: "At Jones Homes we look at how a home works from top to bottom when we are thinking about energy efficiency.
"While the cost of heating the home is a major consideration, it is a fluctuating cost throughout the year, whereas appliances tend to be working hard all year round. So, it is important to make sure that they are not wasting energy. That is why we install such high-quality products in our new-build homes."
Jones Homes installs a range of energy-efficient appliances, including a combination microwave ovens, electric ovens and fridges that have energy ratings at A-graded. The housebuilder also installs induction hobs which, while they are not currently covered under the rating system, are efficient because they work quickly and there is no wasted heat.
New Homes Week, run by the Home Builders Federation, is from Monday 27 February to Friday 3 March this year and highlights the benefits of buying a new-build home.
To find out more about Jones Homes North West properties, visit jones-homes.co.uk.
Image: A computer-generated image of a Jones Homes property at Alderley Gardens, at Alderley Park in Cheshire. The homebuilder is highlighting the energy efficiency of its homes as part of New Homes Week.