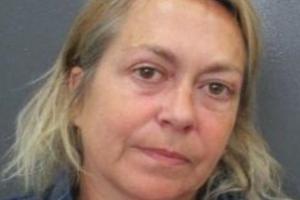 A 53-year-old woman has been jailed for the the attempted murder of a 20-year-old man at Handforth station last year.
Andrea Reid of Clough Avenue, Wilmslow, appeared at Chester Crown Court on Monday, 9th January, where she was sentenced to three years imprisonment.
Police officers were called to the station shortly after 7pm on 26th July following concern for the welfare of two people.
Reid was arrested at the scene and later pleaded guilty.
British Transport Police Detective Sergeant Graham Marshall-Batey said: "This was a complex and distressing case for all involved and I would like to take this opportunity to thank the officers for their sensitivity in investigating the incident."
The 20-year-old man did not sustain any injuries.
Photo courtesy of British Transport Police.