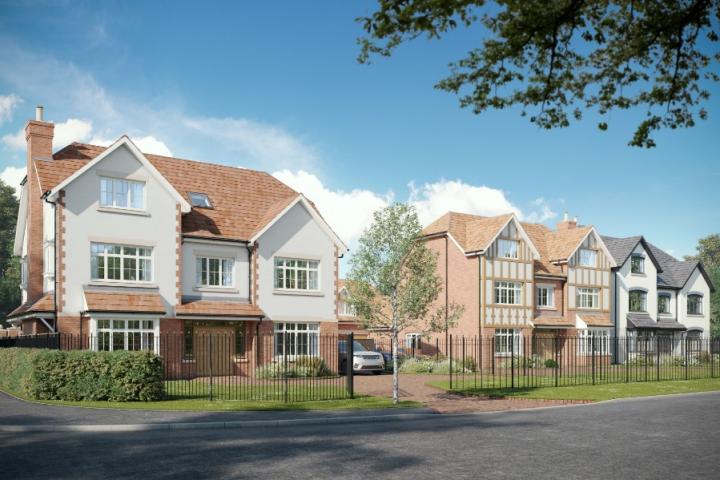 Promotional Feature
Jones Homes has released a trio of bespoke luxury homes for sale at an exclusive address in Wilmslow.
The housebuilder has put the stunning five-bedroom properties on the market in Adlington Road, with prices from £1.7 million.
The high-specification executive properties, which will sit in their own private grounds, will be built at Bollin Park, where a selection of four and five-bedroom homes has already been built by Jones Homes.
Simon Whalley, Sales Director for Jones Homes North West, said: "This represents a rare opportunity for discerning buyers to purchase an executive property in Adlington Road – one of the most sought-after addresses in Wilmslow.
"These exceptional new homes will sit proudly in their own individual grounds, with private driveways and exclusive access straight onto Adlington Road.
"These three homes will provide the height of luxury family living in a relaxed open-plan layout designed to offer the flexibility demanded by modern life. The interiors will be light and airy throughout, making these spacious homes the perfect place to work, relax and play.
"Jones Homes is based in Alderley Edge and has a long heritage in the area. Our track record in building luxury properties, using of traditional construction methods with meticulous attention to detail, positions us as the ideal builder to create this prestigious collection of unique homes."
The homes are being marketed from the Bollin Park sales and information centre, located just off Adlington Road. The office will be open from 10am to 5pm on Monday, Thursday, and Friday, and 11am to 5pm at weekends.
For more information about the new homes visit https://www.jones-homes.co.uk/new-homes/north-west/cheshire/wilmslow/bollin-park/
Photo: A CGI of the three bespoke homes released for sale on Adlington Road.
Tags: