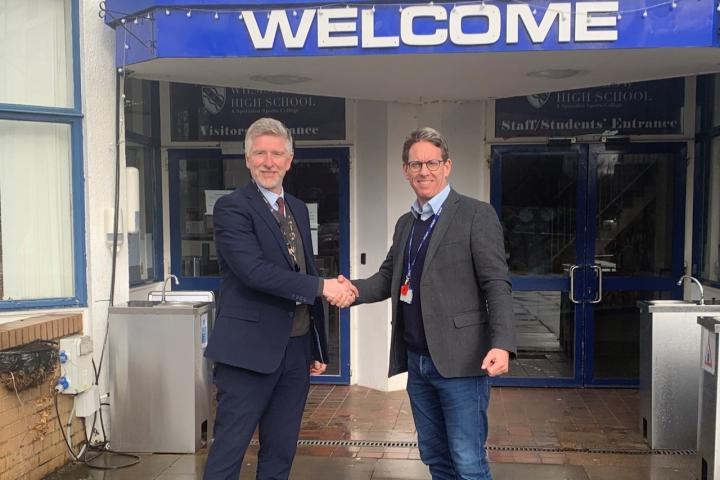 Promotional Feature
A generous donation will enable students at Wilmslow High School to receive support and mentoring tailored towards mental wellbeing.
Bott and Co, a leading consumer law firm based in Wilmslow, has renewed its partnership with the High School for a fifth year after seeing the impact the sponsorship has had on the students' lives.
The firm has put a five-figure sum into an initiative, which aims to help pupils look after themselves mentally as well as physically in the form of listening and mentoring. Wilmslow Youth Charity along with a former Samaritan, will provide listening and advisory support, while a trained counsellor will
offer specialised guidance.
The initiative ties in with an all-age mental health strategy launched in 2019 by Cheshire East Council which will continue this year for people of all ages with a functional mental health condition. The Charity Mind said last year that England is facing a "mental health pandemic", calling on the Government for a stronger approach.
In a report titled 'Not making the grade', the charity found that growing numbers of young people who are experiencing mental health problems, are finding themselves stuck. It also found that secondary schools are struggling to meet the needs of young people with mental health problems.
Last year's donation was used to modernise the learning environment, enabling more support for students with varying levels of needs.
Bott and Co also sponsor the school sport's teams and regularly holds talks at the high school on subjects such as legal career advice.
Mark Vincent, Deputy Headteacher at Wilmslow High School said: "We are very grateful for the continued support offered to the school by Bott and Co. The company's generous financial sponsorship and other input to our Business Partners Programme, such as work experience, careers talks and student mentoring, has really enriched our students' educational experience.
"This most recent financial support will allow us to extend our mental health support to many more of our students who are struggling. At a time when school budgets are under immense pressure, such generous help will make a real difference to the lives of many of our young people.
"We look forward to further developing the excellent relationship we have developed with Bott and Co."
Paul Hinchliffe, Managing Partner at Bott and Co said: "The importance of good mental health is something that needs to be talked about, especially among young adults. Students need to know that there are resources available to them and not to be afraid of asking for help when it's needed."
Tags: