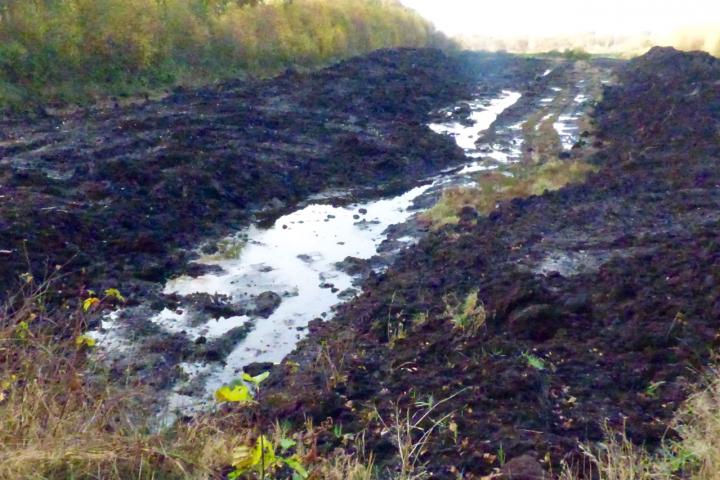 The restoration phase of work is due to begin at Lindow Moss on Monday, 7th February.
Local residents who are in the area during February will notice a number of management activities taking place, which will involve the use of heavy plant, and chainsaws etc.
Jeff Clarke, Site Ecologist, explained "This is essential to enable improvement works for water vole habitats and to allow the first of a series of new water control bunds and sluices to be installed.
"The process of moss restoration will involve the incremental raising of the water levels over a period of years. This will allow the moss to begin regenerating through the growth and deposition of Sphagnum moss. In some compartments of the moss, designated as suitable for moss restoration, you may see some regrading of the peat within the compartments, to ensure a level bed. This will improve the rewetting process and reduce the likelihood that the moss will be overrun with pioneer tree species like Birch and Willow. It is important to understand that there is no peat extraction taking place."
The work is being carried out at this time of year to avoid the bird nesting season. In addition, the works are best undertaken as the water voles become more active in the early spring, but before they start breeding.
The process of putting in place the building blocks of restoration will take a minimum of three years.
Jeff Clarke, Site Ecologist, added "Following full restoration, the site will periodically require some intervention management, but the rewetting process will ensure that a more natural mossland setting becomes increasingly obvious.
"This will bring benefits in many ways: aesthetically by a gradual reduction in bare peat areas; a significant improvement on the site biodiversity; and the site will once again begin to function as a carbon sink. The latter is a critical mechanism in the slowing of climate change.
"It is important that you avoid the working areas to ensure your own safety and that of the contractors. Your cooperation with this will be greatly appreciated.
"We look forward to a positive future for Lindow Moss and working together with the community to create a space where nature can truly thrive, and people can enjoy the special atmosphere of this incredible place."
Tags: