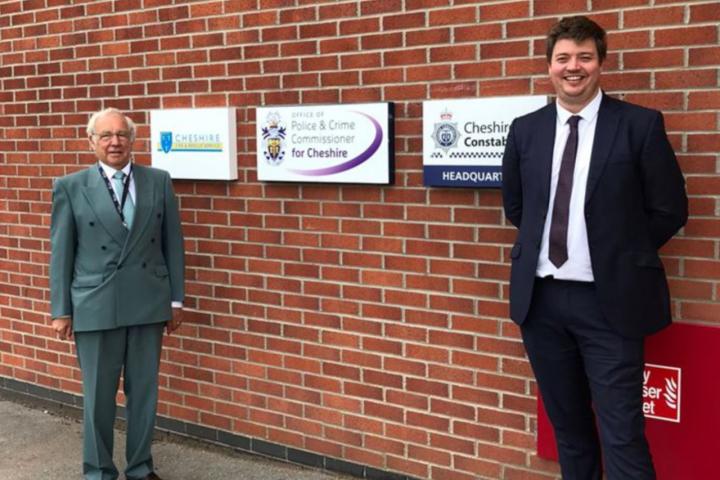 The Police & Crime Commissioner for Cheshire has faced criticism after awarding his deputy a 33% pay rise five months after his started his role.
John Dwyer appointed David McNeilage as his deputy in June 2021, having been elected to the role in May 2021 to serve his second term as he was the first police and crime commissioner for Cheshire from 2012 to 2016.
Mr McNeilage started his position on a salary of £38,250 but this was raised to £51,000 on November 1st.
Speaking about the granting his deputy a 33% rise, John Dwyer, Police & Crime Commissioner for Cheshire said: "I understand the anger that residents will feel, having read this story as it has been reported, and I want to take this chance to provide some further background.
"When I was first elected in May 2021 I was faced with the immediate task of rebuilding a team that could effectively serve the residents of Cheshire. Having been in post from 2012-2016, I knew how big a job this and the wider role of the Police & Crime Commissioner (PCC) was, and I appointed David McNeilage as my Deputy (DPCC). I know from experience that David is an effective campaigner, and with his knowledge of the machinery of government at all levels I was confident that he would bring a valuable skillset to my team.
"I initially appointed the DPCC in June, on a salary of £38,250 – There is no formal guidance on how much a DPCC should be paid, but I took the decision to set this at half of the salary of the PCC in Cheshire that is determined by the Home Secretary.
"Following this, over the summer months and early Autumn, a full restructure of my Office was carried out, to ensure that all the roles and salaries associated with them were fair and fit-for-purpose. All of these subsequently went through a formal job evaluation process.
"There is no requirement for the DPCC's role to go through the same process, however I still undertook to compare the role I am asking him to carry out to the others in my office and in the Constabulary, to ensure it was also fair and fit-for-purpose. Research of those PCCs who have published their Deputy's salaries also shows that many have set the level at around two thirds of their own pay. Following this internal and external benchmarking process, I came to the conclusion that the salary I had initially set no longer reflected the responsibilities I was asking the DPCC to undertake.
"As DPCC, David's current job role differs in many ways from previous DPCCs. The decision-making and operational powers of the PCC can be, and have been, formally delegated to him, and he is also leading on a number of projects both in my office and across the Constabulary as a whole. This includes improving the way my office handles issues raised by residents, bringing together leaders across Cheshire to improve the criminal justice system, and a project to improve the mental health triage system in the county so that people get the help they need from the most appropriate source.
"I hold this office and the trust placed in me by residents at the last election with the regard they deserve and therefore I want to make it very clear that this was not some arbitrary decision. I am all too aware of people's concerns about the cost of living and the stories that have been appearing in the national press that demonstrate exactly how those in positions of power should not act – That's why I've had no issue in speaking out against that culture.
"The DPCC's salary was publicly available information when it was changed on 1 November 2021, along with the other changes to my office, and I addressed this in public at the cross-party Police and Crime Panel meeting that same month.
"I am determined to continue delivering on the public's priorities – Delivering 120 more officers and 63 more frontline support staff, there to take your 999 and 101 calls and helping to bring down criminals who blight our county."
David McNeilage was John's Campaign Manager during his election campaign on 2011. He supports the Commissioner in his duties - in particular, attending community engagements and public meetings when the Commissioner is unavailable.